In 2017 a number of participating organisations showcased their work in this area: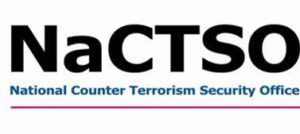 National Counter Terrorism Security Office 
Through a national network of Counter Terrorism Security Advisors the National Counter Terrorism Security Office (NaCTSO) deliver protective, personnel and personal security advice to industry.
Our products include:-
Griffin – A CT awareness package for business, industry and community groups
Argus – A multimedia terrorist attack simulation helping decision makers to mitigate the impact of a terrorist attack
Document Awareness – Training for employers to recognise the misuse of identity documents and provides advice on
Key security features – "Do you know who you are employing?"
Personal security advice – Common sense advice to protect yourself at home or at work
FCO Services
FCO Services is a trading fund of the Foreign and Commonwealth Office and a trusted partner to UK government departments, foreign governments and international organisations closely linked to the UK. Alongside the UK public and private sector and industry experts, we provide agile services that protect people, property, information and data assets.
In more than 250 embassies, high commissions and other critical government facilities across 160 countries, FCO Services design, deliver and support secure global solutions. Services include – secure cloud technology, cyber and technical security, monitoring, secure logistics, protective security, secure construction, overseas technical support, translation and interpreting. We are also the UK National Authority for Counter Eavesdropping, UK NACE, helping protect UK assets from physical, electronic and cyber attack.
As part of the National Security area of the Government Zone, FCO Services is showcasing a Secure Conference Room that protects your conversations from technical attack. We are also featuring our historic diplomatic bag and secure logistics service that ensures mail and materials are where they need to be, when they need to be there, securely and without compromise anywhere in the world.
The Defence Science and Technology Laboratory
The Defence Science and Technology Laboratory (Dstl) ensures that innovative science and technology contribute to the defence and security of the UK.
We supply specialist services to the Ministry of Defence (MOD) and wider government. 60% of MOD's science and technology programme is supplied by our external partners in industry and academia worldwide.
We help MOD to implement the recommendations in the National Security Strategy and the Strategic Defence and Security Review, in particular to:
identify and monitor national security risks and opportunities
protect the UK and our interests at home, at our border, and internationally, in order to address physical and electronic threats from state and non-state sources