For 2020, the Joint Security and Resilience Centre (JSaRC) is hosting an interactive, content-rich immersive feature which will provide visitors with an insight into a future secure journey.
Watch the immersive experience from the show
'Plan. Travel. Visit. Your future secure journey' will focus on showcasing and demonstrating solutions and technology that improve security around:
Pre-journey planning
What the future may look like in screening both passengers and cargo before it enters the UK or a UK airport for departure. Specifically, helping the traveling public to plan their journeys with ease and demonstrate ways in which the pre-journey process could be easier and more efficient by reducing or streamlining perceptible touch points.
Aviation and travel security
To demonstrate a future travel state which demonstrates less intrusive, faster and more efficient screening, whilst retaining/improving all the key security elements.
Crowded places and infrastructure
How we can ensure the safety of visitors to busy and popular tourist attractions, concert arenas and sports stadiums. The focus is on demonstrating solutions and approaches necessary for ensuring the safety and security of large crowds against a range of potential threats.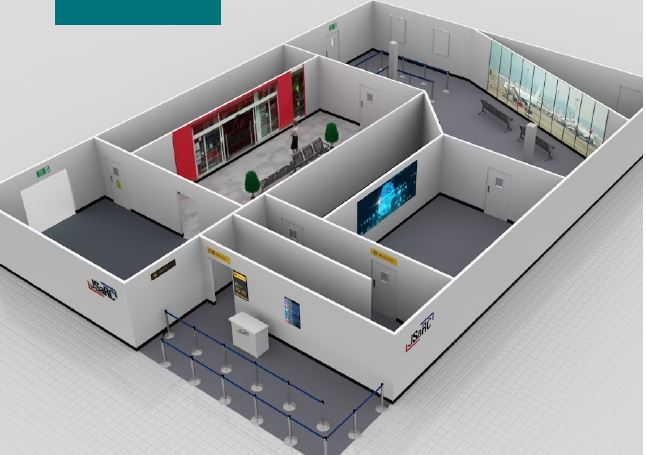 This immersive experience will include solutions, products, product concepts, video and sound materials, demonstrations and applications from organisations that focus on the following:
Reducing perceptible touch points around Advance Passenger Information (API)
Next generation security screening checkpoint – biometrics, digital identity etc.
New/alternative technology to improve priority areas e.g. cargo and In-Flight Supplies (IFS)
Scanning and screening large numbers of people in quick, safe and unobtrusive way​s
Reducing the burden on police and security services to scan large numbers of people​
Meeting legal requirements around protecting people's privacy​
Detection, tracking, identification and mitigation of incursive drones
Securing crowded places through both behavioural and technological means
Destination agnostic screening
Stand-off / portable screening solutions
Intelligent screening (behavioural)
As in previous years, attendees will be guided through the feature.
Feature Delivery Partners