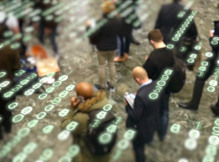 Online crime is now a bigger risk than ever before, due to the sheer number of connected people and devices. The risk of falling victim to online crime is higher than any other criminal offence in the UK.
Additionally, many traditional crimes now have a digital component, with evidence present on computers, smartphones or online sources. Due to this unprecedented rise, Security & Policing 2018 saw a brand new Digital Zone which focused on the use of digital evidence in investigations.
With multiple sources and uses of digital evidence, the Digital Zone explored themes including:
Digital evidence management – storing and presenting evidence in the criminal justice system
Digital contact and engagement – use of the digital devices and the internet to improve communications between law enforcement and the public
Digital investigations and intelligence – how data is collected and analysed from media including computers, smartphones, the increasing range of consumer digital devices, and online sources
The Zone also featured specialist suppliers of equipment, knowledge and services to help law enforcement agencies tackle this growing area of crime.
An associated three day briefing programme was chaired by:
Michael Hallowes, formerly Metropolitan Police Service and National Policing Improvement Agency
Moira Andrews, Praetor Legal, ADS Board Member and ADS Security Sector Board
Richard Wylde, Control Risks and ADS Security Sector Board
Brian Hampson, Market Development Manager, ADS