HazmatLINK is a leading provider of innovative solutions for CBRN, hazmat, drugs and explosives identification. Working with emergency services, military and government, we provide training, equipment and consultancy in planning and managing incidents. The product range includes Mass Spectroscopy, Raman, FTIR, PCR, Back Scatter X-Ray and Colour-change technologies – all optimised for in field use. We are also now working with a supplier of tactical CBRN suits.
Address
The Innovation Centre
Lauriston Park
Pitchill
Evesham
Worcestershire
WR11 8SN
United Kingdom
Telephone
+44 (0)1242 808902
Website
www.hazmatlink.com
New Product Launch
MX908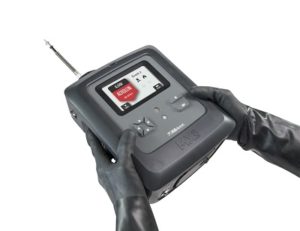 This second generation unit is the only handheld High Pressure Mass Spectrometry (HPMS) unit in existence. The MX908 is designed for use in full protective gear allowing the user to focus on detecting and identifying the most extreme hazards in solid, liquid and gas form. Alerts are provided within seconds to give information on high threat compounds - even in trace quantities. The MX908 has an excellent selectivity, without the interference from low-threat background chemicals.
Back to Exhibitor List