LegacyArmour is a turn-key portal with all the tools needed to secure important information against ransomware or loss over years using LegacyArmour's encrypted vaults. Vaults are scheduled for future delivery to designated recipients if an adverse event took place.For our B2B partners, adding our white-labelled digital safe deposit boxes with ransomware protection and automatic delivery to their existing services portfolio will help increase customer engagements whilst generating a new revenue stream. They can either manage their client's digital assets on their behalf and/or store their most important digital assets in secure encrypted vaults. LegacyArmour will provide access to that information to authorised personnel ONLY if a certain qualifying event took place, securely and easily. Vault owners can manually share the encrypted information using custom encrypted links with their recipients at any time.
Address
222
Hennepin
Minneapolis
Minnesota
55402
United States
Telephone
+1 4155 086 618
Website
www.legacyarmour.com
New Product Launch
Security Star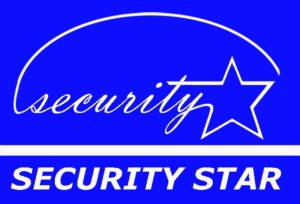 Securing the IoT landscape is challenging, but it is feasible. Our Product is a comprehensive IoT certification framework referenced as the "Security Star Certification Framework". The proposed certification rating system is based on the creation and adoption of harmonized security profiles, with each profile aligned to an IoT category. The rating system would map out the threat taxonomy for each IoT category and each IoT device belonging to a certain category or more. It is certified accordingly and a score assigned.
The score will determine the level of security certification for that IoT device. That security score is then entered into an online database accessible for free by consumers.
This product's standards and certification methodologies need to be governed by a consortium of security experts, stakeholders, and government agencies where IoT devices are used especially if connected to critical infrastructure. Certification is done annually or incrementally if a change was introduced.
With the number of malicious hacker attacks exploding, organizations and nation states struggle with the challenge of keeping up with technological advances while simultaneously maintaining privacy and security for their users. This challenge is even more acute in the IoT domain due to the rapid IoT adoption rates by consumers, the different IoT device categories which introduces interoperability issues, and the lack of agreed upon standards to promote securing those devices throughout their lifecycle.
These heterogeneous factors are frequently mitigated only by competition, manufacturing boundaries, and operational drivers. This product is an overarching rating system that transcends the above-mentioned boundaries.
Back to Exhibitor List