SEQTOR OF DENMARKSeqtor's "mission with vision" is to develop easy-to-use, reliable mission critical surveillance equipment to those law enforcement officers, intelligence agents, and military personnel who daily risk their lives in making the world a safer place for you and me.Seqtor serves law enforcement, intelligence and military special forces in their fight against crime and terrorism by supplying tactical SIGINT/ELINT solutions, tactical frequency monitors and advanced remote C2 command & control systems.
Address
Fiskerikajerne 16
Grenaa
Norddjurs
8500
Denmark
Telephone
+45 20 29 22 80
Website
www.seqtor.com
New Product Launch
Newman and PROXY C2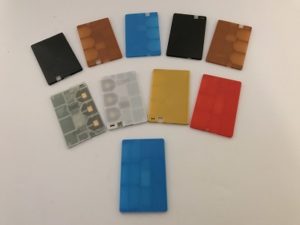 Newman
Very handy and simple to operate break-wire, 3d axis movement & ambient light beacon sensor transmitting in the VHF & UHF area. Built and designed for controlled parcel delivery etc.
PROXY C 2 News
PROXY-GSM, a SMS based Command & Control of our well known PROXY C2 Low-Current remote-control system.
Back to Exhibitor List