Ovation Systems specialise in the design and manufacture of rugged, high performance video surveillance products for the police, military and government law enforcement agencies worldwide. The company's key strength is the design and development of its own product range, along with outstanding technical support and response to special user requests. The product range includes: •Digital video recorders/streamers – Small and rugged flash memory SD and HD digital video recorders for highly covert vehicle and body-worn deployments. Units are now available with WiFi and 4G connectivity.•Ultra high-quality audio recorders – Range of miniature covert 2 and 4 channel audio surveillance recorders with outstanding dynamic range and sensitivity. •Picture-in-picture and screen splitters – Rugged and DC powered picture-in-picture units to show several video channels on one screen, ideal for mobile surveillance systems.
Address
Springfield Barn
London Road
Milton Common
Oxfordshire
OX9 2JY
United Kingdom
Telephone
+44 (0)1844 279638
Website
www.ovation.co.uk
New Product Launch
AfterBurner-4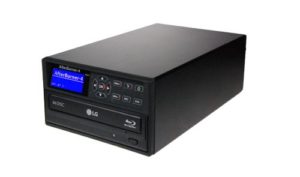 AfterBurner-4 builds on the highly successful award-winning AfterBurner 1&2 range of evidential video surveillance recorders. Retaining the same footprint for ease of replacement, new features include 4 independent standard definition inputs along with one full-HD input (up to 1080p/30). The front panel user interface is based on the previous models, so little extra training is required for user operation.
AfterBurner-4 utilises efficient H.264 video compression providing high quality images coupled with long record times. The record times can be extended further by using time-lapse modes, or by selective recording using internal video motion detection, timers etc. Evidence is burnt to write-once DVD or Blu-ray discs or optionally to a removable SSD drive for rapid retrieval. All files may be SHA256 hash coded by AfterBurner-4 to provide an evidential audit trail.
Networking has been enhanced to allow for remote control and live monitoring via its Ethernet and WiFi* interfaces. The unit has an easy to use web-page interface for control and setup, along with the ability to live stream in RTSP format to video management systems such as Genetech and Milestone. Ovation Systems also provide free server software to make the connection to remote devices from unknown IP address quick, secure and easy.
*future upgrade
Back to Exhibitor List