Dynamic crowd measurement software measures crowd density , crowd flow speed and mood in real time from existing CCTV footage. These metrics are visualized to provide early warning of crowd mood changes. This is helpful in providing guidance and evidence for why actions are required or not required. Real time dash board of multiple cameras and areas with raw data and heat mapping allows better resourcing for security police and event officials.The result of extensive practical research and university data science applications.
Address
79-81 Regent Street
Redfern
79-81 Regent Street
79-81 Regent Street
Sydney , NSW
Australia
2016
Australia
Telephone
+61 412719126
Website
www.dynamiccrowdmeasurement.com.au
New Product Launch
Dynamic crowd Measurement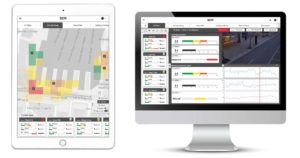 Dynamic crowd measurement (DCM) is software to measure 3 important metrics for crowd management and behavior monitoring. DCM measures Crowd density, Crowd flow ( velocity) and Crowd mood as a privacy protected sentiment analysis. (DCM complies with GDRP in the UK) The software can visualize the complex interrelationship between these factors for better resourcing of security and policing services. User cases in Sydney Australia at NYE have shown this software can also provide quantitative evidence why police may need to take actions or why no action was required. This can be installed in existing control rooms and digital cameras above 1080., A dashboard is provided and the raw data converted to various forms of heat mapping to simplify on ground communication.
Back to Exhibitor List