In 2018 a number of participating organisations showcased their work in the National Security Area: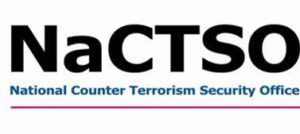 National Counter Terrorism Security Office 
Through a national network of Counter Terrorism Security Advisors, the National Counter Terrorism Security Office (NaCTSO) delivers protective personnel and personal security advice to industry.
Our products include:
Griffin – A CT awareness package for business, industry and community groups
Argus – A multimedia terrorist attack simulation helping decision makers to mitigate the impact of a terrorist attack
Document Awareness ‐ Training for employers to recognise the misuse of identity documents and provides advice on key security features – "Do you know who you are employing?"
Personal security advice – Common sense advice to protect yourself at home or at work
Act and Act for youth – Safety campaign for the general public covering all ages
Joint International Policing Hub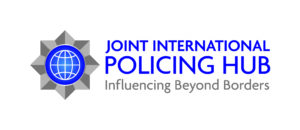 The Joint International Policing Hub (JIPH) is currently funded by the Conflict, Stability and Security Fund (CSSF) and administered by the Stabilisation Unit. The JIPH is housed alongside but independent of the National Police Coordination Centre with oversight governance provided by the National Police Chiefs' Council International Coordination Committee (ICC) comprised of a range of senior representatives from government, police and law enforcement.
The JIPH will ensure that the UK is more joined up in its approach to international policing. It will identify, prioritise, develop and deliver upon non-operational international policing requirements and requests in line with government priorities and according to need. For the first time the JIPH gives the UK a gateway for domestic and global stakeholders to access non-operational UK international policing assistance.
The JIPH is developing the International Police Assistance Brief (IPAB) process towards a new phase with the introduction of a more user-friendly, accessible and auditable web-based system and will work with others to develop a career pathway for officers who deploy internationally.
It also builds strategic bilateral and multilateral networks with countries and institutions and contributes to a range of international activity on behalf of the UK.
FCO Services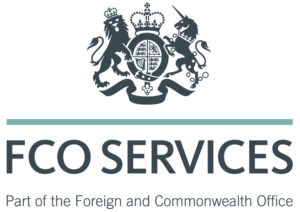 FCO Services is a trading fund of the Foreign and Commonwealth Office and a trusted partner to UK government departments, foreign governments and international organisations closely linked to the UK. Alongside the UK public and private sector and industry experts, we provide expert products and services to protect people, property, information and data assets.
In more than 250 embassies, high commissions and other critical government facilities across 168 countries, we design, deliver and support secure global solutions. Services include – secure cloud technology, cyber and technical security, monitoring, secure logistics, protective security, secure construction, overseas technical support, translation and interpreting.
We are also the UK National Authority for Counter Eavesdropping, UK NACE, protecting assets from technical, electronic and cyber-attack. At this years' event, we will be displaying historical and modern eavesdropping devices that UK NACE have over 65 years' experience in detecting and protecting against. Our Secure Conference Room, a product designed to protect conversations from technical attack will be showcased on the Government Zone.
Come and speak to our professional team to find out more.