Drop in and talk to the network of representatives from Government departments and agencies about the range of topics relating to their work. View also the Government Showcase Zone.
---
Participating organisations include:

The Department for International Trade Defence and Security Organisation (DIT DSO) supports British companies in the Defence, Security and Cyber sectors to succeed overseas. We use our network of over 3,000 trade staff based in 108 countries around the world to promote the best of British innovation.
This knowledge of UK capability, as well as access to contacts, enables the team to work in partnership with industry to identify relevant opportunities, match these to solutions and provide introductions that help companies achieve export success.
---

The Dstl's purpose is to deliver high-impact science and technology (S&T) for the UK's defence, security and prosperity.
We work with the defence and security community, including industry, academia and international partners, to provide specialist S&T advice and services to MOD and wider Government, including police and counter-terrorism agencies.
---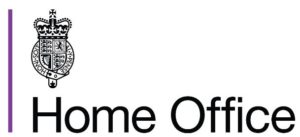 The Home Office's Office for Security and Counter-Terrorism Science and Technology team delivers world leading science and innovation to get ahead and stay ahead of the terrorist and Serious Organised Crime threat.
Working with other national security departments, private sector suppliers, and international partners, we provide evidence, analysis, insights and solutions to deliver CT and SOC policy priorities, end-user capabilities, and catalyse innovation.
Home Office Science & Technology Commissioning Team Commissioning the right Science & Technology to meet the Home Office's current and future challenges.
The S&T commissioning hub identifies the Home Office and its partners' needs, understands how S&T can address problems, builds a prioritised portfolio of requirements, tasks work and oversees delivery holding external suppliers to account. The Hub works within the Home Office and across Government to leverage S&T investments and programmes, influence S&T strategy and establish capability needs for the future.
---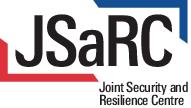 The Joint Security and Resilience Centre (JSaRC) was founded in 2016 by the UK Home Office. Formed within the Office for Security and Counter Terrorism, JSaRC works to provide security outcomes for the United Kingdom by combining government, academic and private sector expertise.
This unique and collaborative approach brings commercial benefits for our partners by encouraging growth opportunities in the security sector; shaping a market space in which small, medium and large companies are able to understand immediate and long-term priorities and engage with government more effectively.
---