For 2020, the Joint Security and Resilience Centre (JSaRC) is once again hosting a number of interactive, content-rich immersive features which will include a mix of virtual reality, video content, narration and special effects.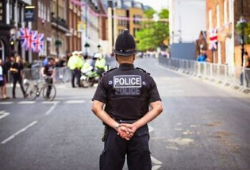 'Knife Crime: A 21st Century Approach' – showcasing and demonstrating solutions and technology that illustrates a blended, preventative approach to tackling Knife Crime across three key themes of data, technology and community engagement.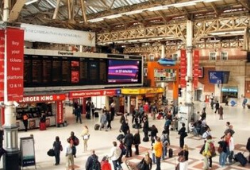 'Plan. Travel. Visit. Your future secure journey' – showcasing and demonstrating solutions and technology that improve security around pre-journey planning, aviation and travel security and crowded places and infrastructure.
How to get involved – the opportunity
These exciting immersive features will present what the future state may look like, so innovative solutions, video material, product concepts and demonstrations are welcomed.
To help build these experiences we are looking to include solutions, products, product concepts, video and sound materials, demonstrations and applications from organisations that focus on the following:
'Knife Crime: A 21st Century Approach'
• Information integration and reporting capability – linking community intelligence with police operations
• Identifying and securing crowded places
• Intelligent detection screening with a behavioural element
• Community influencing and behaviour change
'Plan. Travel. Visit. Your future secure journey'
• Reducing perceptible touch points around Advance Passenger Information (API)
• Next generation security screening checkpoint – biometrics, digital identity etc.
• New/alternative technology to improve priority areas e.g. cargo and In-Flight Supplies (IFS)
• Scanning and screening large numbers of people in quick, safe and unobtrusive ways
• Reducing the burden on police and security services to scan large numbers of people
• Meeting legal requirements around protecting people's privacy
• Detection, tracking, identification and mitigation of incursive drones
• Securing crowded places through both behavioural and technological means
• Destination agnostic screening
• Stand-off / portable screening solutions
• Intelligent screening (behavioural)
Next steps – how to register your interest
Please complete the Invitation to Participate application form and send to JSaRC@homeoffice.gov.uk by 12:00hrs on 06 January 2020.
Important: Please use the subject header: 'Security and Policing 2020 – Knife Crime Immersive Feature Participation Form – [Insert Your Company Name]'
JSaRC will review the responses submitted by this deadline, and you will be informed within four weeks, via your nominated point of contact, whether you have been successful in your application to be involved in the feature.
Considerations
• Please note that due to the nature of the feature, there will be other companies and equipment in the same vicinity.
• There are sponsorship opportunities available for this immersive experience, please indicate in your completed Participation Form should you be interested.
• Please note this feature will not provide any Government endorsement or verification /certification of equipment.
• This event is not a commercial activity. No goods or services will be purchased as a result of this event.
Successful participants are expected to have a presence at Security and Policing 2020. Please indicate on your submission if you require support to have a presence.