On the Move – Innovation at the Border in partnership with Border Force and Crisis Cast
The Live Immersive Feature for the 2018 event, in partnership with Border Force, will unveil the build of a Multi Modal Transport Hub, addressing the areas of counter terrorism, prohibited goods, clearance and human trafficking.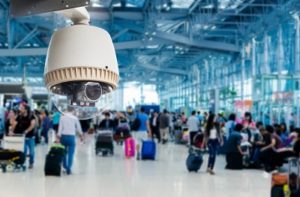 The feature will showcase technologies for foot passenger and vehicle terminals, which address the challenge of individual passenger mass screening, whether those passengers are on the move through terminals or remaining within vehicles. The feature will also include the screening of both baggage and goods vehicles.
Visitors can expect to see solutions used in current environments and technological advances that could play a key role in the future development of these sites. Themes will include: advanced passenger information, detection of risk, behavioural analysis, identity verification, imposter detection and facilitation of legitimates.