Dacha Security Solutions Ltd is a well-established security installation company based in the south of England, with offices across the UK serving Public and Commercial premises.It offers high-end bespoke systems integration, access control verification and security analytics. Dacha has also recently launched its virtual barrier system, providing a new and innovative solution to tail-gating. It offers a solution that ensures only authorised people can enter a restricted area by adding an additional and essential security layer. It has the ability to operate with most existing security systems. The unit can also take the place of barriers and create a predefined alarm each time it is breached.Further details about Dacha and its products can be found at www.dacha-uk.comwww.facebook.com/dachasecurewww.linkedin.com/company/dacha-security-solutions-limited
Address
6 Pedlars Walk
Ringwood
Hants
BH24 1EZ
United Kingdom
Telephone
+44 (0)1425 600001
Website
www.dacha-uk.com
New Product Launch
Virtual Barrier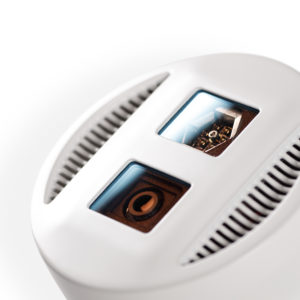 The Virtual Barrier offers a solution that ensures only authorised people can enter a restricted area by adding an additional and essential security layer.
With the Virtual Barrier businesses can optimise the scheduling of their security staff. As the sensor is fully automated, security staff do not need to physically monitor access points – they will be alerted if there is a security breach – and the Virtual Barrier reduces the potential for human error.
The Virtual Barrier works with security systems by intercepting the signal emitted from the ID reader and determining the status of the access point (open/closed door). The sensor then establishes whether a single individual is attempting access and, in the event of dual or unauthorised access, provides the necessary output by refusing access or triggering an alert.
Back to Exhibitor List