REGISTER FREE ENQUIRE TO EXHIBIT
Visitor Registration Closes: Friday 5 March, 17:00 GMT
Security & Policing is THE official Government global security event, offering a world-class opportunity to meet, network and discuss the latest advances in delivering national security and resilience with UK suppliers, UK Government officials and senior decision makers across law enforcement and security from the UK and overseas.
Hosted by the Home Office's Joint Security & Resilience Centre (JSaRC) between 9-11 March 2021, this three-day online event will give approved visitors and exhibitors access to an innovative, digital event experience from the comfort and safety of your own workspace.
Access an innovative digital event platform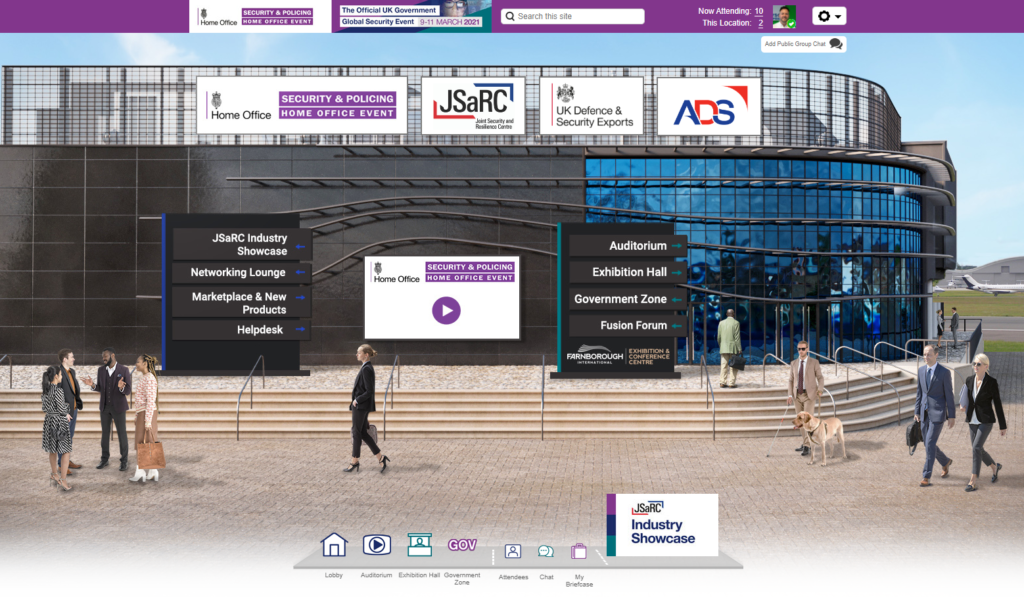 EVENT FEATURES – WHAT TO EXPECT
Attend as a visitor
Through our innovative, digital platform, we can guarantee the safety and COVID-19 secure nature of our event.
As our visitors, you will be able to take advantage of the outstanding content and engagement opportunities that Security & Policing always delivers, from the safety of your chosen workspace.
Visitors who meet the criteria can register for free now until Friday 5 Match, 17:00. All visitors are subject to Home Office approval.
Attend as an exhibitor
JSaRC and our Government partners are committed to working with industry and academia to bring the very best of Security & Policing online, to enable the UK security and resilience sector to continue to develop and collaborate on the products, services and capabilities needed to cut crime, prevent terrorism, detect illegal immigration and promote growth.
Bookings are now closed for 2021, but you can register your interest to exhibit in 2022 below.
Latest News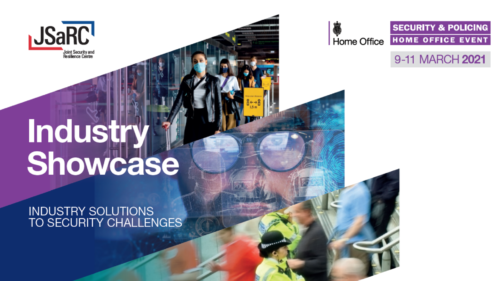 03 Mar 2021
Industry solutions to security challenges Keeping people and infrastructure safe and secure remains a UK Government priority. Thre [...]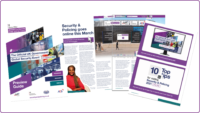 ---
---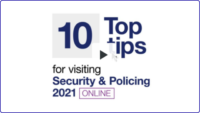 Where technology & innovation meet
Resilience
Showcasing leading solutions to existing and emerging global threats
Recovery
Connecting Government and industry to rise to the current challenges
Rebuild
Presenting the latest technology and innovation for a secure future
Policing and Counter Terrorism
Critical National Infrastructure