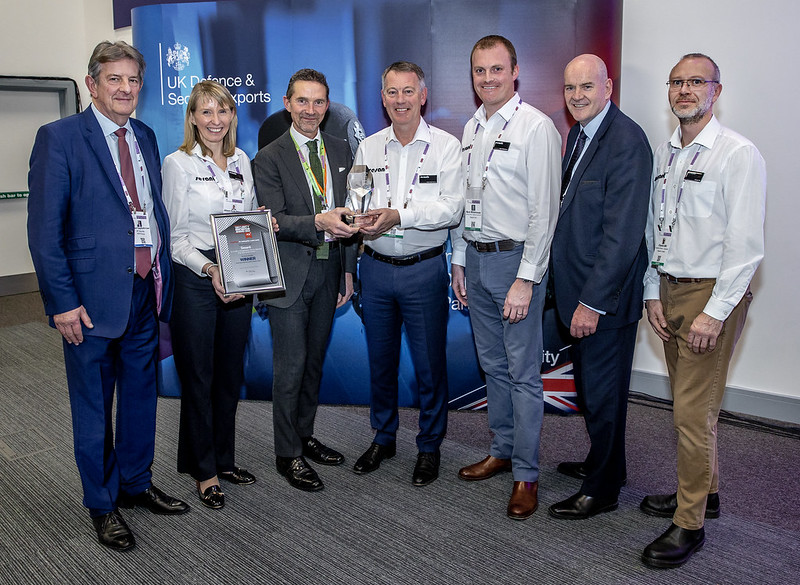 Exhibitors at Security & Policing are invited to enter the ADS Security Innovation Award which recognises the innovative capabilities and services developed by UK security companies.
The award is specifically designed to identify those capabilities that have caused a step change in the effectiveness of the UK's ability to prevent, respond to, reduce the impact of or investigate risks and incidents.
PREVIOUS AWARD WINNERS
Congratulations to Sesanti who won the 18th annual ADS Security Innovation Award at Security & Policing 2023: Read more
WHY YOU SHOULD ENTER
All Submissions are exposed to senior representatives from Government, industry and academia involved in innovation
Finalists get enhanced visibility at the Security & Policing event, including a prime slot in the Fusion Forum at Security & Policing and presentation of the winner's award by a UK Minister or senior official
Media support for announcement of the Award
Winners
Enhanced visibility at the Security & Policing event, including incorporation into VIP exposure
Dedicated media and PR support from the ADS Public Affairs and Media team
JUDGING CRITERIA & PROCESS
Entries for the award are judged against four criteria:
Innovation
Uniqueness in the market
Market demand
Clear impact on addressing security and resilience issues
Submissions will be reviewed by an eminent panel of judges drawn from Government, Academia and Industry who will down select up to six submissions to the Finals Stage.
FINALISTS
Up to 6 finalists will be given the opportunity to pitch their submission to the panel of judges in a Live Pitch Final in the Fusion Forum. Following these presentations, the judges will decide ADS Security Innovation Award winner and runner-up.  The judges may also choose to recognise other entrants through 'Highly Commended' certificates.
ELIGIBILITY
You must be exhibiting at Security & Policing
You must be a UK Registered Company
Products/services must have been brought to market in the last two years. This can include new versions/updates of existing technology.
Examples of a government or commercial customer currently using the product or service must be provided.
The product or service must have been developed within the UK and by your Organisation
ENTRY DEADLINE
More details regarding entry for 2024 will be released ahead of the event.