The Innovation Zone brings together Government, industry and international partners to collaborate on how innovation, science and technology (IST) can help solve the latest security and policing challenges.

Government partners will present technical problems and demand signals on current and future capability gaps to engage with industry, as well as how they can provide gateway access to funding and/or collaboration opportunities to deliver IST solutions.
View the latest speaker programme here
You can also meet and engage with officials and operational staff from participating Government departments, as well as experience hands-on demonstrations of the latest innovations and technologies.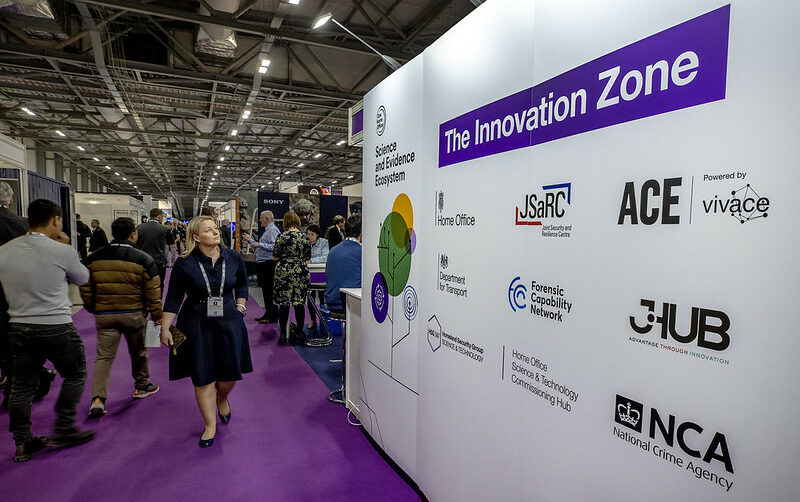 Participants in 2023 included:
Joint Security and Resilience Centre (JSaRC)
Home Office Science and Technology Commissioning Hub (HOC)
Homeland Security Group Science and Technology (HSG S&T)
Forensic Capability Network (FCN) / Forensic Information Databases Service (FINDS)
Accelerated Capability Environment (ACE)
Department for Transport (DfT) Science and Technology
National Crime Agency (NCA) Science and Technology
jHUB
Home Office Commercial
5RD (Five Eyes Research and Development)