The biggest S&P immersive experience yet!
Security & Policing 2022 will host the most expansive series of Immersive Features seen in the history of the event. Hosted by the Joint Security and Resilience Centre (JSaRC), the features provide visitors with a series of narrative-led, content-rich, immersive experiences, which give an insight into technologies and solutions to solve the latest and future security challenges and threats.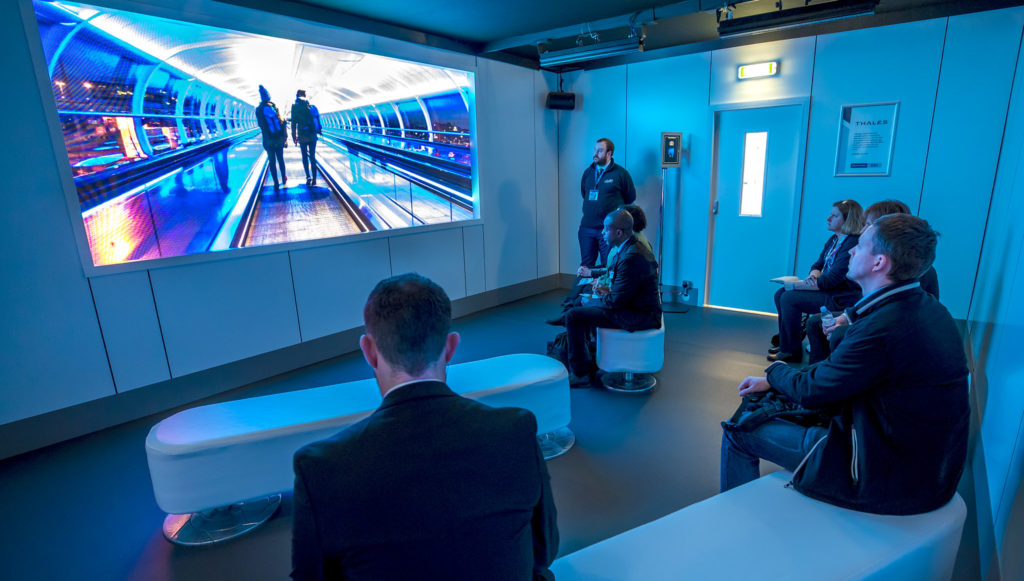 For 2022, the Immersive Experience will focus on showcasing solutions and technology across four key policy areas: Cyber Security, Coastal & Maritime Surveillance, Supply Chain Resilience and Justice. The narrative focusses on a major incident taking place at a strategic location in the UK's national infrastructure. Due to the severity of this incident, it will take place over a series of operational theatres, including cyberspace, maritime, land and air. It will have wide-ranging implications for the UK's supply chain resilience, cyber security response, maritime and coastal security, and provision of justice.
Cyber Security
This segment will explore the process and technologies for supporting organisational defence against a large-scale ransomware attack. The scenario will focus on how to mitigate, manage and protect against further attacks. As well as this, it will highlight the importance of establishing a Cyber Security Incident Response Team (CSIRT), working with law enforcement and the sharing of information with others.
Coastal and Maritime Surveillance
This segment will focus on securing maritime and coastal safety in the wake of a major incident. This will explore how you may use technologies such as GPS, autonomous assets, acoustics, and aerial detection. This section is about demonstrating the art of the possible in detection and surveillance approaches across land, sea and air.
Supply Chain Resilience
This segment will look at the impact on UK supply chains resulting from a major incident. Solutions will consider how to build resilience with the rescheduling of goods, understanding the current picture through in-transit visibility as well as highlighting how to manage the minimise the impact on supply chains resulting from a major incident. This will focus on looking at ways to ensure that the UK can still operate in a secure way despite potential disruption.
Justice
This segment will focus on how to support the victims of crime by identifying them, their needs and enabling them to access the support and services they require in a more efficient and ethical way. This would apply technologies such as biometric matching, data analytics, AI and behavioural science alongside open data and ethical approaches so that specific needs of victims are identified and provided. This technology could have a wider range of impacts in supporting victims of any and all major incidents.
Watch highlights from previous Immersive Experiences in 2020:
Plan. Travel. Visit. Your future secure journey
The feature gave visitors an insight into a future secure journey, showcasing and demonstrating solutions and technology that improve security around pre-journey planning, aviation and travel security and crowded places and infrastructure.
Knife Crime: A 21st Century Approach
The Joint Security and Resilience Centre (JSaRC) collaborated with the Home Office's Serious Violence Unit and Accelerated Capability Environment to create a live immersive experience that illustrates a blended, preventative approach to tackling Knife Crime. The feature focused on showcasing and demonstrating solutions and technology across data, technology and community engagement.