UK Capabilities Showcase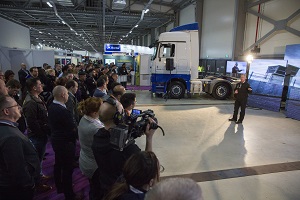 In 2019 we are again collaborating with partner organisations who will showcase their techniques, skills and approaches across a range of Critical Incident Response scenarios.
A number of live demonstrations will take place over the three days of the show. These include:
HM Prison and Probation Service – Demonstrations by their National Technical Response Group demonstrating unrest and removal on the suspended netting in a Prison Landing Area.
British Transport Police –  A chance to view the various ways in which the team tackles lock-ons by protesters blocking the railway, vehicle or a vulnerable site, performing key duties to reduce and minimise disruption. The audience will be able to observe the skill and expertise required to remove protesters whilst ensuring the safety of individuals.
As part of this showcase an exciting and diverse range of new products will also be demonstrated by participating exhibitors. Virtual scenes will be brought to life, to truly demonstrate the benefits of these new products and services.