ADS is the premier Trade Organisation for all companies operating in the UK Aerospace, Defence, Security and Space sectors. Farnborough International Limited (FIL) which runs the Farnborough International Airshow, is a wholly owned subsidiary.
The industries represented by ADS are vital to the UK economy and are major drivers of growth and prosperity. ADS offers a wide range of services to help Member companies grow their businesses and broaden their contact networks. Activities include lobbying, business development opportunities both nationally and in priority markets overseas, supporting UK manufacturing and our industries supply chains and encouraging investment in technology and innovation.
A dedicated team of events specialists co-ordinate and manage a comprehensive events programme encompassing everything from large international trade shows through to table top events and specialist networking lunches.
ADS provides world-class advice on export licensing, industrial participation, anti-corruption legislation and business ethics.
For more information visit www.adsgroup.org.uk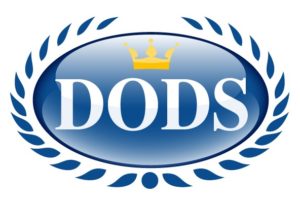 Dods Group provide critical connections and vital information within the UK & EU political and public affairs spectrum through high-value data solutions and business intelligence, as well as unique platforms to engage with our captive audiences or gain bespoke training.
Our portfolio includes iconic media brands, The Parliament, The House and Civil Service World, the renowned reference data service Dods People, up-to-minute intelligence with Dods Monitoring as well as the widely recognised events and awards ceremonies, including the Civil Service Live and Civil Service Award.
For more information, visit www.dodsgroup.com