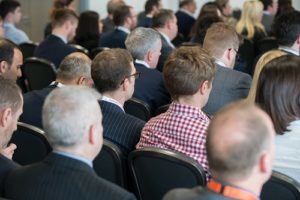 In 2019, Senior Government Officials will lead an exciting conferencing and briefing programme. 
Sponsored by QinetiQ, themes will include Protecting the Public, Protecting the Protector and No Safe Place to Hide.
Please refer to digital screens and daily highlights programme for the most up to date information on Keynote Briefings and timings.
Keynote briefing sessions
Tuesday 5 March
Opening

Government Networking Zone

10:00
Alan Pratt
Chief Security, Science and Innovation Officer, Home Office
Paul Everitt
Chief Executive, ADS Group
Followed by the presentation of the annual ADS Security Innovation Award
Afternoon Briefings

Room: Inspire

14:00
Introductory Remarks

Shaun Hipgrave, Head, JSaRC

Sir Kevin Tebbit, Chairman, RISC

Keynote address

Sir Stephen House QPM 
Deputy Commissioner of Police of the Metropolis – Met Operations

Exhibitors Reception

Room: Inspire

16:30
The Rt Hon Liam Fox MP
Secretary of State for International Trade, President of the Board of Trade
In attendance: Mark Goldsack
Head of the Department for International Trade's Defence and Security Organisation
Wednesday 6 March
Morning Briefings

Counter-Terrorism

Room: Inspire

10:00
The Rt Hon Ben Wallace MP
Minister for Security and Economic Crime, Home Office
Lucy D'Orsi
Deputy Assistant Commissioner, Specialist Operations, MPS and Senior National Coordinator, PROTECT and PREPARE
Afternoon Briefings

Offender Management & The Work of the Home Office

Room: Inspire

14:15
Claudia Sturt
Director, Security Order and Counter-Terrorism, HM Prison and Probation Service
14:45
Sir Philip Rutnam KCB
Permanent Secretary, Home Office