Security & Policing has established itself as a platform to launch new products. This year's new product launches will include: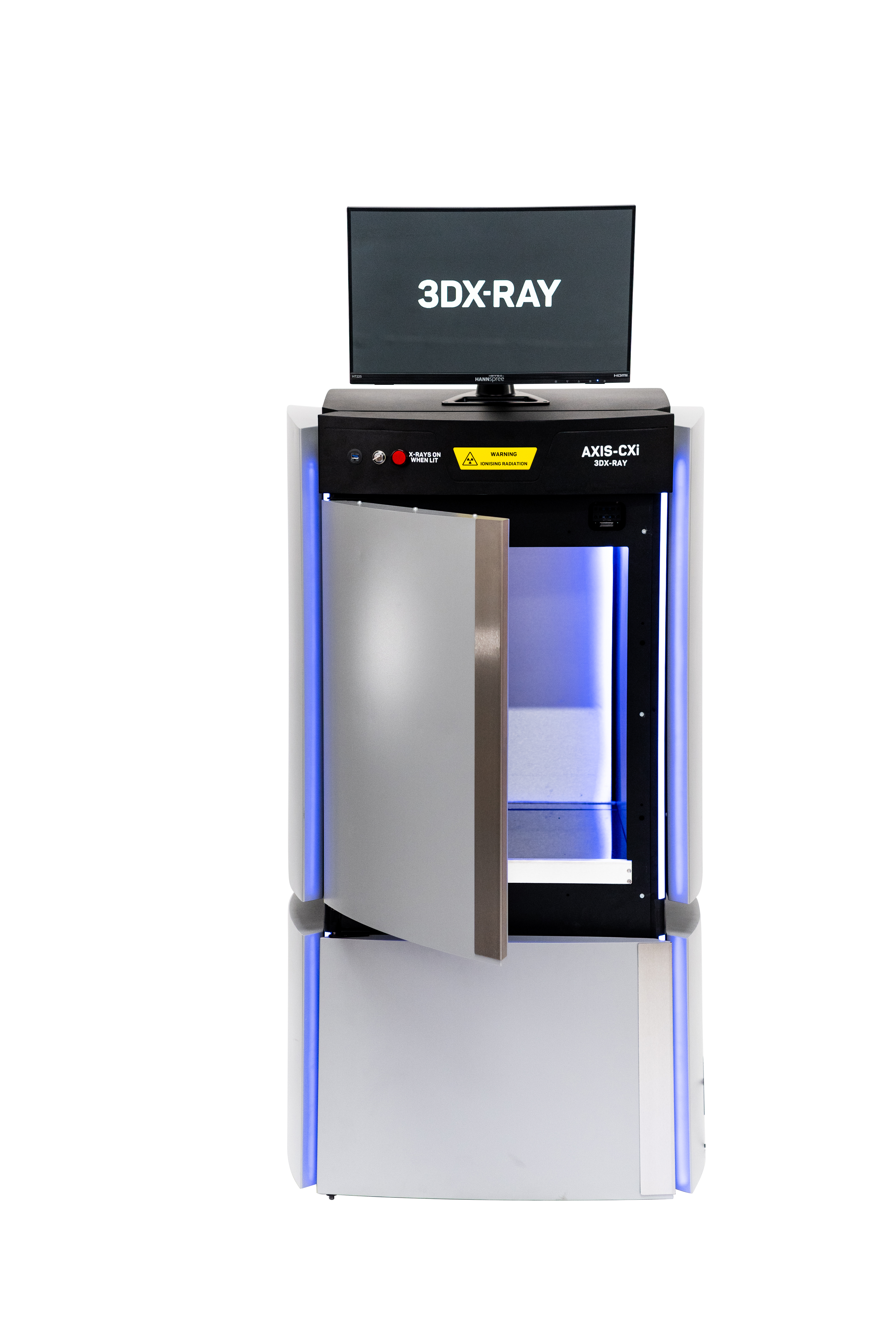 At 3DX-RAY, we wanted to introduce our higher technologies and improved capabilities into the cabinet system market which has been largely stagnant for the past 20 years. We saw a gap in the market for a more sophisticated and contemporary solution, hence the AXIS-CXi was born.
The CXi has a class leading inspection volume but with a small overall footprint, which means that the unit can be used not only for checking incoming mail for threats but also as a front-of-house service for checking any item up to the size of a carry-on bag – the unit is dual purpose.
The significant improvement is the introduction of the materials discrimination function verified according to the standards used by the aviation sector. This correctly represents organic material in orange, metallic material in blue and mixed material in green. No other like-for-like system offers this function.
The CXi has a simple touch screen interface and a loading height designed with experts in the field of ergonomics. It is on wheels so can be easily relocated if necessary.
The CXi design looks very different to everything else on the market; we wanted to harmonise the aesthetics with the environments it could be utilised in such as prestigious buildings (hotels, corporate headquarters), but also in banks, embassies, education establishments, courts, prisons, and many other buildings with a security risk or public use.
INSIGHT WHERE IT MATTERS Specialising in x-ray inspection – When it matters most, we have the insight you need.
---
Frontier Pitts – IWA14 & LPS1175 Terra Bi-fold Gate

LPCB World First with joint LPS1175 & IWA14 certification Frontier Pitts achieves a WORLD FIRST with joint approval of IWA14 and LPCB LPS1175 Security Rating for the Terra Bi-folding Gate Frontier Pitts Ltd has become the first company to achieve the LPCB certification for an HVM Bi-folding Gate to both the international standard for vehicle resistance (IWA14) and forced entry protection (LPS1175). The Terra Bi folding Gate is the first and only HVM product to be listed in the Red Book Live to both IWA14-1 and LPS1175.
The HVM Terra Bi-folding Gate has been successfully designed to resist manual forced entry in accordance with LPS 1175: Issue 8 Security Rating 2 (B3). Such attacks involve the use of a wide array of highly portable and concealable manual tools lasting at least 3 minutes. Furthermore, in a world first, the Double Leaf Terra Bi-folding Gate also met the requirements of IWA14-1, stopping a 7.2t vehicle travelling at 30mph, resulting in minimal penetration.
Having worked closely with LPCB for nearly a decade, Frontier Pitts is proud of our large range of intruder resistant Automatic Gates and Turnstiles that have achieved certification to LPS1175. The Terra Bi-folding Gate combines our expertise in both IWA 14 impact testing and LPS1175 fields, providing our customers with both significant levels of resistance to forced entry and hostile vehicle mitigation in a one product solution.