Security & Policing has established itself as a platform to launch new products. This year's new product launches will include:
AMPHENOL – MICRO-SD CARD READER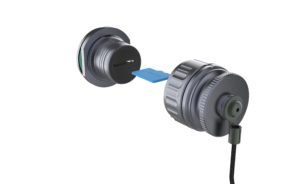 Amphenol's rugged Terrapin series is now available with a Micro-SD card reader that combines proven IP68 sealing and ruggedized connector protection for off the shelf Micro-SD cards.
Simply insert the card into the panel mounted reader, fit the cap and lock in place. The card is sealed and protected until removal.
The Terrapin series offer well proven performance in harsh environments and is used extensively for handheld equipment, C4iSR communication, video and data collection devices.
Stand P53
---

Human Security Radar® HSR™ for Customs is a high throughput people screening system that detect narcotics and currency being carried by couriers through national borders, whether land, sea or air. Fully automatic, real time and without the requirement for additional staff to respond to alerts or manage the system in anyway, HSR offers a great opportunity to significantly improve the effectiveness of Customs operations.
Placed in a customs channel, HSR provides an additional layer of screening that can detect narcotics and
currency being carried on passengers entering or, in the case of currency, leaving the country. It does not require any additional staff and simply slots straight in to any border operation. In terms of behavioural detection, it provides another trigger in an already hostile environment for the
smuggler. It complements but improves operational efficiency.
HSR offers a real time opportunity to identify smugglers who may currently be subjected to an ad hoc approach to screening and a relatively unhindered entry into the country. It ensures that one hundred percent of passengers get screened, allowing intelligence led operations to focus on the highest priority risks. Without requiring additional Customs staff and with a simple response to any alerts, HSR provides a genuine and significant enhancement to border operations. When considering the likelihood of finding narcotics or currency on passengers entering or leaving the country, consider how HSR could fundamentally change border with immediate effect.
Stand F128
---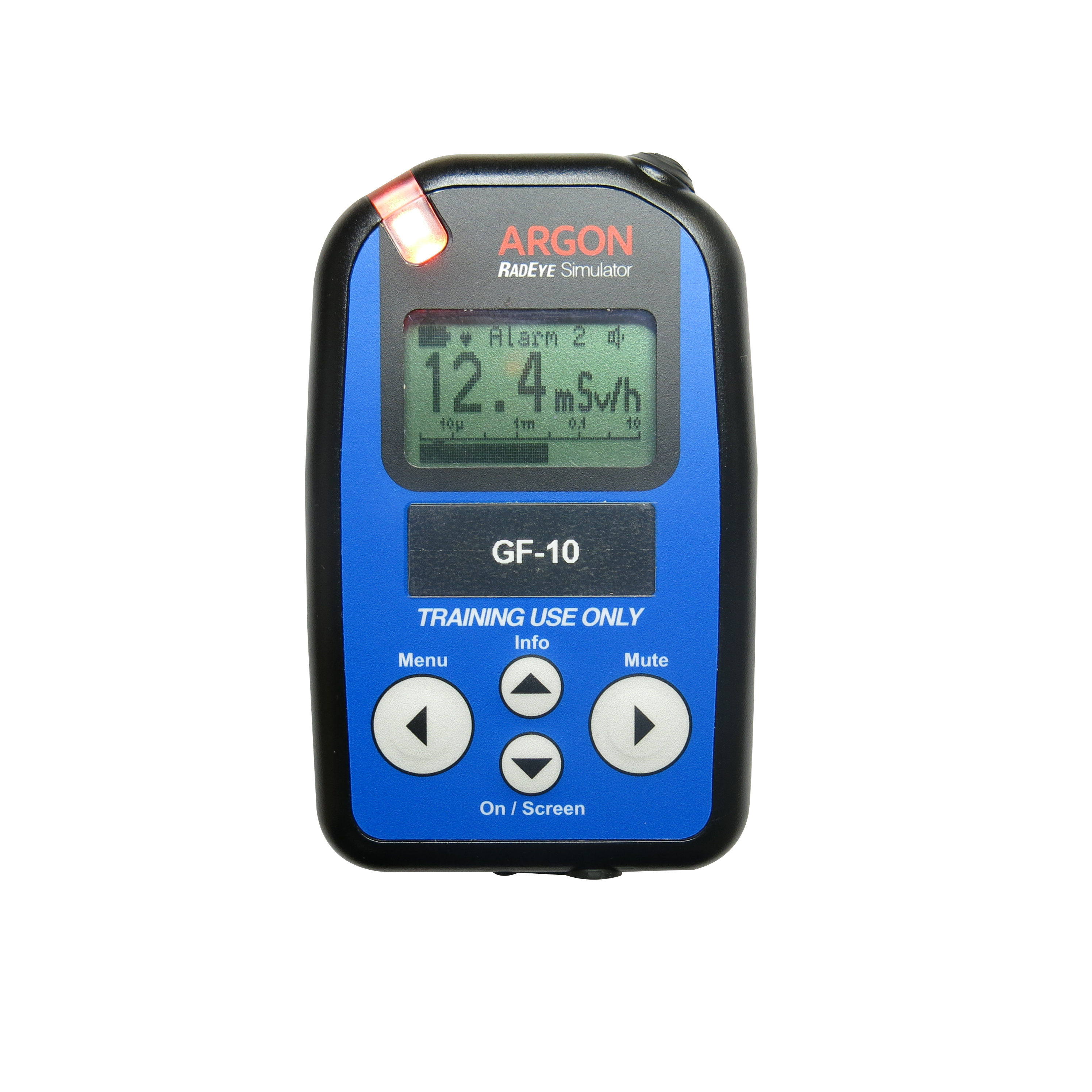 Argon's RadEye™ series radiation training simulators enable high and potentially lethal reading dose and dose rate exercises to take place in complete safety without using harmful ionizing radiation sources. RadEye-SIM responds to safe, environmentally friendly simulation radiation sources that enable you to implement suspect container, vehicle checkpoint, search and survey exercises with ease. Even the effect of user body shielding to determine source position is realistically simulated so you can be certain your survey teams understand how to use and interpret their detector readings and alarms effectively.
Extremely realistic inverse square law response allows the powerful protective combination of distance and shielding to be demonstrated enabling students to practice safety procedures and communication of recommendations without the regulatory, safety, environmental and cost restrictions associated with real sources.
Using Argon's latest generation gamma simulation technology, users can now for the first time now experience lifelike radiological training exercises in almost any environment and experience a wide variety of life like scenarios including sources hidden in crates, vehicles and personal back packs.
RadEye simulators are compatible with PlumeSIM™, Argon's proven Live Field and Tabletop CBRN exercise system. In use by many of the world's leading training facilities, PlumeSIM enables real time instrumented wide area tactical field and nuclear / HazMat / Chemical Warfare emergency response exercises to be conducted using single or multiple simulation device types that respond in the real time to simulated hazards.
RadEye is a trade mark of Thermofisher, PlumeSIM is a trade mark of Argon.
Stand B2
---
The GlobeMaster is the world's first 4G LTE modem capable of operating globally. Just put in a local SIM, plug in your Ethernet cable and you're ready to go. It really is that simple. Housed in a rugged case and extremely easy to use it's the ideal device for teams operating in multiple environments.
Stand F43
---
The Cellmetric LoRa Nano Base provides a rugged IP67 PoE LoRa gatways with both Ethernet and 4G connectivity for rapid deployment in the field. Designed to work with the LoRa Nano tracker, these gateways operate under both LoRaWAN and proprietary custom protocols. The Nano Base can be pole mounted with Power over Ethernet (PoE) feed or operated from a battery power back in mobile deployments. Cellmetric can provide system integration, training and support services.
Stand F45
---
CUNNING RUNNING SOFTWARE – COUNTER DRONE VULNERABILITY ASSESSMENTS (CDVA)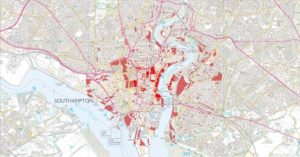 Cunning Running Software Ltd (Stand C90) have launched a Counter Drone Vulnerability assessment service. This assists Police or other security personnel to understand the most likely areas where illegal drone flights might occur so that they can be mitigated by patrols, observation, denial or siting counter-drone equipment. Building up to this launch we have assisted Police at sporting venues, a major defence installation, a commercial harbour and major public events. The service enables forces who are not equipped with our CTS-PRAS software, or do not have the resources to dedicate to counter-drone analysis, to call off our expertise to fill the gap quickly and cost-effectively. All our staff that carry out CDVA are cleared to at least SC, and are from military or police backgrounds. As the threat from drones increases, so will the requirement to plan against and mitigate that threat.
Stand C90
---
DYNAMIC CROWD MEASUREMENT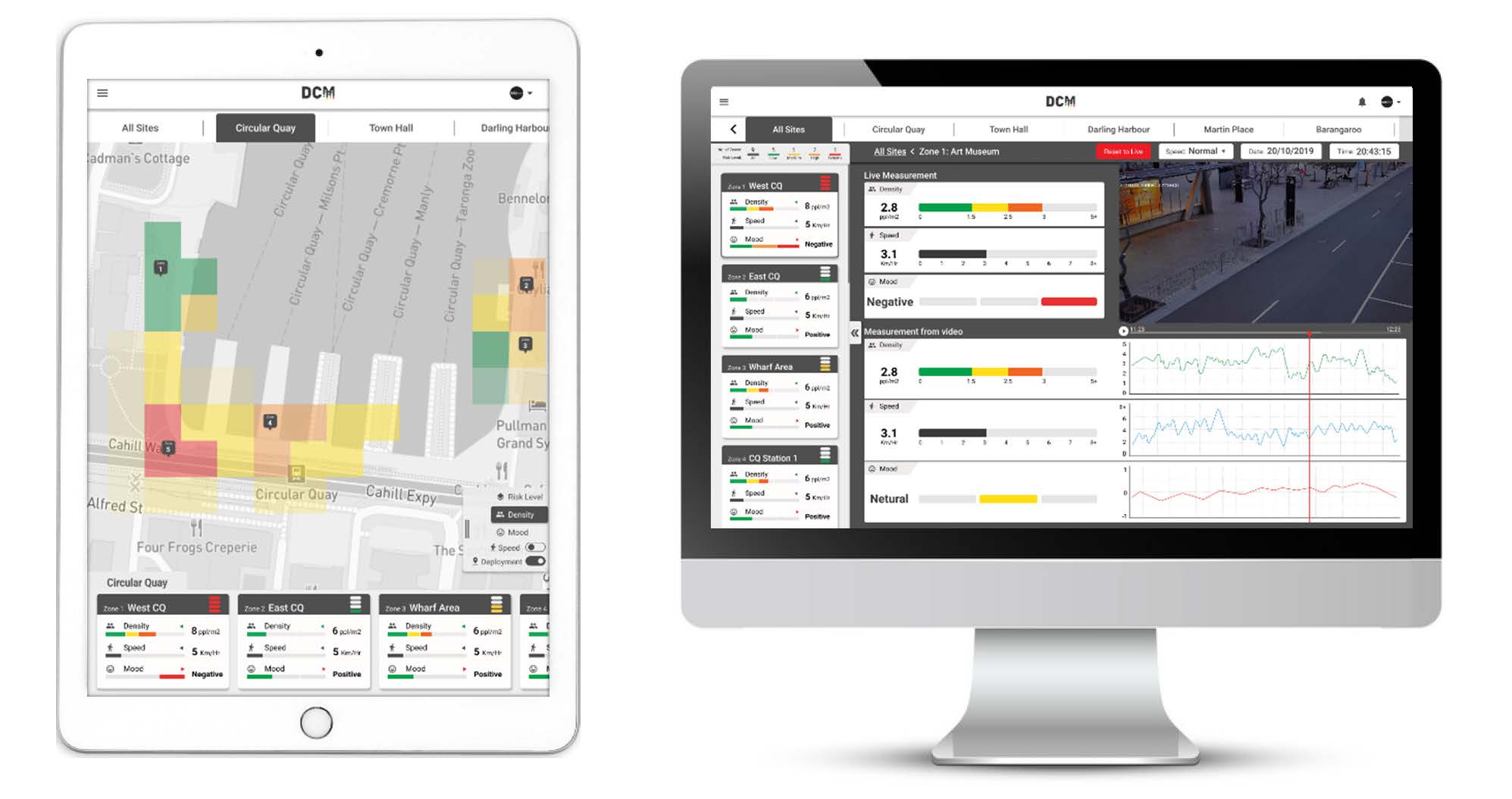 Dynamic crowd measurement (DCM) is software to measure 3 important metrics for crowd management and behavior monitoring. DCM measures Crowd density, Crowd flow ( velocity) and Crowd mood as a privacy protected sentiment analysis. (DCM complies with GDRP in the UK) The software can visualize the complex interrelationship between these factors for better resourcing of security and policing services. User cases in Sydney Australia at NYE have shown this software can also provide quantitative evidence why police may need to take actions or why no action was required. This can be installed in existing control rooms and digital cameras above 1080., A dashboard is provided and the raw data converted to various forms of heat mapping to simplify on ground communication.
---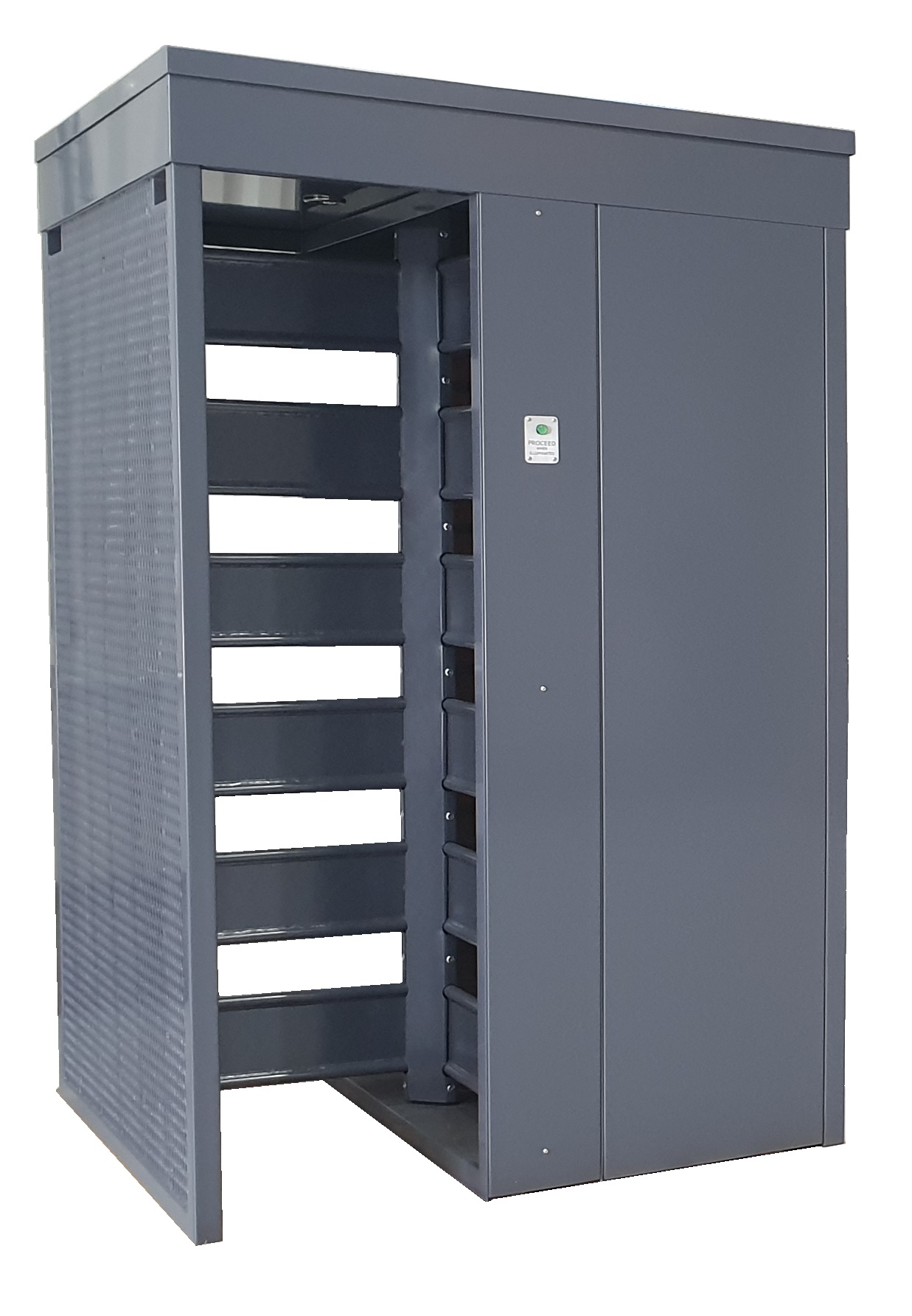 Eagle Automation Systems' Wylye Advanced 430 (unique product code 430A-200) – Single, full height security turnstile has been CPNI tested to MFES v1.0 (External Perimeter), listed within the CSE, approved for Government use. The tool category is for deliberate forced entry of well protected premises using bodily physical force and a wide selection of attack options. Designed to be surface mounted for rapid deployment, the single full height rectangular turnstile has a cuboid chassis of nominal dimensions 1305 mm (width) by 1330 mm (depth) by 2153 mm (height), incorporates a rotor, with four columns of equi-spaced paddles (6 paddles in each column) set at 90 degrees to each other.
Stand E19
---

Emergency Protection will be showcasing the Bolawrap 100 remote restraint device for the first time at Security & Policing 2020. This innovative tool does not require pain compliance like a baton, taser or PAVA spray, and can quickly help a police officer de-escalate a potentially violent situation or safely restrain someone in a mental health crisis or under the influence of drugs or alcohol. This can all be achieved from a safe distance, particularly important if someone is carrying a knife or other weapon. Bolawrap is generating huge interest with a number of Police forces now using it globally either in field trials or on live patrol. Come and meet Tom Smith, President of Wrap technologies and ex co-founder of Taser, along with Lee Leatherman, Wrap technologies Director of Training and retired LA County Police force who will be discussing and demonstrating the benefits of Bolawrap.
Stand B1
---
FRONTIER PITTS – IWA 14 HVM TERRA BI-FOLD GATE

IWA 14 – 7.2t @ 30mph
Introducing the latest Terra Bi-folding Speed Gate which has been successfully impact tested
to the International IWA14 Specification, stopping a 7.2 ton vehicle travelling at 30mph (48kph).
**** Unique to the market this double leaf HVM Bi-folding Gate impact test resulted in minimal penetration ***
This HVM Bi-fold Gate is the perfect solution for any building or perimeter fence line bringing together Hostile Vehicle Mitigation protection from the threat of VBIED's (vehicle borne improvised explosive devices) and LPS1175 Security Rated Automatic Gates.
Manual bi-parting pair of bi-folding gate leaves with heavy duty impact crash beam and heavy duty support posts. Hinged Gates leaves can be automated with our range of Trojan Actuators or Dutyman Actuators. Please contact the Technical Sales Department on 01293 422800 or sales@frontierpitts.com for more information. Designed for easy installation and maintenance. The Terra Bi-fold Gate can be interfaced to any access control systems.
Stand A102
---
ISTORAGE – CLOUDASHUR – HARDWARE ENCRYPTION MODULE

Over the years, cloud has become of great value to an organisation's IT infrastructure. So, how can an organisation shield their invaluable data from hackers gaining access, by taking advantage of security vulnerabilities to infiltrate the cloud? In response to this conundrum, iStorage has arduously worked to provide a solution.
In June 2019, iStorage launched cloudAshur – an ultra-secure PIN authenticated, hardware encrypted, cloud data encryption module. Using a hardware-based AES-XTS 256-bit encryption key that is securely stored on the cloudAshur device, it encrypts all data in transit and at rest. The device uniquely offers 5 factor authentication and grants the user full and secure control of the encrypted encryption key, hence protecting the data even if the cloud account is hacked.
cloudAshur allows users to:
• ENCRYPT data to ensure the ultimate lockdown of data stored both in the cloud and on-premise.
• SHARE encrypted data with authorised users in the cloud as well as via email and file transfer services in real-time (iStorage patented KeyWriter Software)
• MANAGE and monitor cloudAshur devices centrally (cloudAshur Remote Management Console).
Compatible with both PCs and MACs, cloudAshur works with numerous cloud providers including Amazon Drive, Google Drive, OneDrive, Dropbox, iCloud and many more.
Visit Stand B96 to see learn how cloudAshur could work within your organisation and to learn how to secure your data in the cloud.
Stand B96
---

Kinesense's Digital Evidence Management (DEM) solution for police is designed to make assets and evidence management even easier. What makes the Kinesense DEM unique is that in addition to storing and securing all digital files including documents, audio, images, etc, it is designed to efficiently support ALL video, from CCTV, mobile phones, covert or body worn cameras. Securely store, quickly retrieve and share important assets to eliminate investigation delays and costs typically associated with the physical transfer of data between colleagues and the prosecution service.
Eliminate the costly physical transfer of video assets & evidence
With the Kinesense DEM solution, users can import video and all media files, add metadata and a reference to a case and share with colleagues and prosecutors alike. Users can log on to the system to search for videos using key metadata tags.
Easier collaboration
Users can review assets uploaded and bookmark key sections of videos and assign tasks or request feedback from colleagues. DEM logs all user access, enables assets to be shared on a restricted or open basis (subject to permissions) whilst the Dashboard gives Management full visibility.
Securely archive digital data
We have built the solution so that it can be hosted on the cloud (or on-premise) and being delivered as a Software as a Service (SaaS) solution means that the cost of entry is not prohibitive and expansion is more cost-effective and flexible. Most importantly, all assets including video are tracked and any actions take by personnel are logged ensuring a complete evidential trail.
Stand A83
---

An on demand smart glass solution for observation, specially developed to enhance the safety and privacy of those living and working in a custodial environment, Smart Hatch is the first and only auditable obscured controlled panel that can be retrofitted to prison observation hatches or installed as part of a new build.
Prison Services have a responsibility to provide a positive duty of care to protect prisoners from personal injury and harm, including abuse and neglect. The current standard of care is to risk assess prisoners, observe and manually document that they are safe, and at regular intervals.
Despite the best efforts these established observation protocols are open to abuse, affecting sleep patterns and interfering with prisoner privacy; negatively impacting on the relationship between staff and prisoner.
Given the rise in prisoner litigation, the need for accurate and reliable records of cell observations and engagement by prison staff has never been greater.
Switching electronically between obscure and clear when activated prevents unauthorised viewing and reduces incidents of:
Sleep disturbances caused by hatch noise
Abuse and accusations of the frequency of observations
Observation hatches left open or un-monitored
Ultimately this leads to fewer complaints as the systems audit trail provides transparency of prison observation procedure for both staff and prisoners. The system is currently supporting cell observations and is installed in several Secure Training Centres (STCs).
Stand D80
---

A technologically-driven product, developed by MLA, in conjunction with officers from various UK Public Order units. The Met Boot has an integral metatarsal guard consisting of D30 a revolutionary technology, which offers the thinnest and most advanced protection against impact. It has a flame and water-resistant leather upper with Kevlar stitching and a waterproof, breathable membrane. There is a Vibram, tactical outsole which is comfortable, durable and heat resistant to up to 300C. Laces are flame retardant and there is a steel toe cap. A high-wicking breathable mesh lining improves comfort and there is 8mm foam padding around the ankles. The boot meets the latest standards: PPE Regulation EU 2016/425 and tested to EN ISO 20345:2011 BS7971-5:2006 The boot is also available without the integral metatarsal guard.
MLA is constantly working with new technologies and fabrics to ensure we are always ahead of the game and this is just one example of our new and innovative products. Others can be seen with our designers, engineer and sales team on stand E43.
Stand E43
---

KIOSK – Desktop Solution
The advantages of the SPEKTOR Kiosk now combined with the power of the AntAnalyzer. In a brand new design!
The new Spektor Kiosk is available as a standalone solution or as addon to our powerful AntAnalyzer workstation. Easy to use, enabling frontline, non-forensic investigative users to perform a fast and forensically sound capture and review of data from digital devices, including computers and external storage media.
Fast – High-performance computing platform allows you to review results within moments. Flags priority content but ignores unwanted content
Flexible – The Kiosk allows for different user levels from basic through to administrator. Full SPEKTOR capability is available for all authorised users
Minimum Training – Designed for use by non-technical operators supported by straightforward online training. Administrative users can configure roles, workflow and search criteria
Lower Cost – Less training is needed and Kiosk is priced between existing SPEKTOR family options. The Kiosk is also compatible with existing SPEKTOR peripherals
Stand B89
---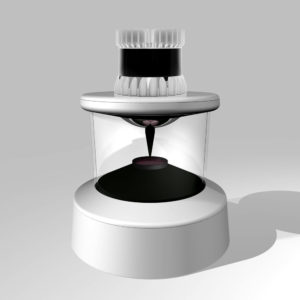 Aspect 3D provides real-time spatial panoramic imaging. It combines single image spatially accurate 360° imaging with active lidar.
Aspect 3D adds a completely new dimension to visual analytics, with accurate speed, height and volumetric data, and accurate meshing between camera and lidar.
Imaging and lidar data can be exchanged bi-directionally in real time with 3rd party analytic and deep learning applications and systems, so that operational or forensic applications are able to get and set camera and lidar system parameters such as regions of interest, zones, and scene tagging.
ASPECT 3D:
• True 3D depth enabled live panoramic 360° imaging using active lidar
• Real-time combined lidar and image data
• Captures everything, in all directions, all of the time
• Built to withstand tough environmental and usage conditions
• Assists situation reconstruction
• Improves understanding
FEATURES
• 360o, panoramic imagery
• Up to ± 45° vertical field of view
• High-quality mega-pixel images
• No image distortion or 'stitching'
• ONVIF PTZ compatible
• Streaming H264 (including VR format)
• Lidar Up to 2,621,440 points per second (128 channel)
• Data per point: range, intensity, reflectivity, ambient, channel, azimuth angle, timestamp. Available by pointing on the panoramic image and/or as an AR overlay
• Lidar range up to 240m
• Class 1 eye-safe 865nm laser
• Live frame rate 10 – 20 frames per second
• GPS NMEA data
• Image archiving with metadata tagging
• Powerful replay & review tools
• Simple integration with 'open' camera management systems
• Vehicle mounted or static options
Stand A60
---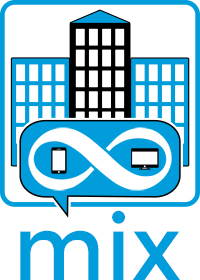 As mobile application usage becomes even more prolific within organisations, individuals are increasingly using personal messaging applications, including WhatsApp and Signal, to communicate in a business context. These 3rd party applications offer the ability for individuals and groups to quickly share information and enhance business performance. This in turn increases the vulnerability of an organisation to the risk of data loss. The organisation is no longer in control of the security of its data and has lost its ability to audit content being shared both internally and externally.
In deploying a self-hosted and managed messaging application, the organisation lowers the risk of any data breach and increases accountability and audit capability of the content being delivered across the application. Panoptech's mix product offers an organisation the ability to take control of content as well as enclosing and securing the network on which the application is deployed. mix can sit on a corporate network, allowing desktop and mobile users to interact, sending messages with managed content, including documents and images, securely and with a full audit trail.
Stand B32
---

PELAmesh is a portable sensor integration platform allowing users to view live data from multiple remotely deployed sensors, securely and wirelessly transmitted to a command unit in-field.
What is PELAmesh?
PELAmesh is the integration of two critical aspects of information management – processing and communication. Using our patented technology, data is instantly processed and transmitted using our unique combination of hardware, encryption and software, to deliver live data to the operator via a visual display.
Why PELAmesh?
Current methods require specialist operators to carry handheld sensors into highly contaminated environments to accurately detect, identify and monitor, via the small read-out on each handheld sensor. PELAmesh connects to each of the sensors, instantly sending this data to the command point, often within a safe cordon, allowing the operator to work in a safer environment.
Using PELAmesh
Deploying PELAmesh is quick, simple and easy, as it is made up of two key elements – CAN and Commander. PELAmesh CAN connects locally to the sensor, instantly transmitting data. PELAmesh Commander is fully operational in seconds thanks to solid state, fully integrated hardware and software. Using the built-in or remote display option, the operator can see PELAmesh CAN and Commander locations at a glance, selecting each PELAmesh CAN to view more detailed data, or use the overview function to see the entire scene.
PELAmesh products are COTS, with variations available depending on application. PELAmesh CAN is available in standard duration – 12-14 hrs on single charge, or extended duration – 24+ hours, including connectivity to external, sustainable power sources (solar, wind & generator).
Stand B2
---
Completely new, powerful, more intuitive STRIX 2
Stand B80
---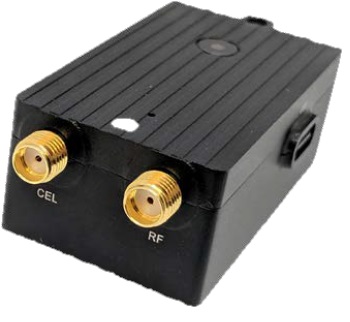 New 4G LTE Wireless All-in-One sensors module
Stand A51
---
SHAPES AI – DEEP VISUAL REASONING FOR DETECTING VIOLENCE

Shapes AI combines machine learning and computer vision to enable AI reasoning over visual data. We'll be showcasing our "Deep Visual Reasoning" technology which analyzes scenes to automatically flag pertinent activities and behaviors, shaping the future of smart cities and autonomous driving.
Our cutting-edge computer vision technology empowers machines to finally understand what they are seeing: Go beyond simple object detection and image recognition, gain actionable insights into events, activities, occurrences and overcome challenges in new and complicated domains.
Stand P4
---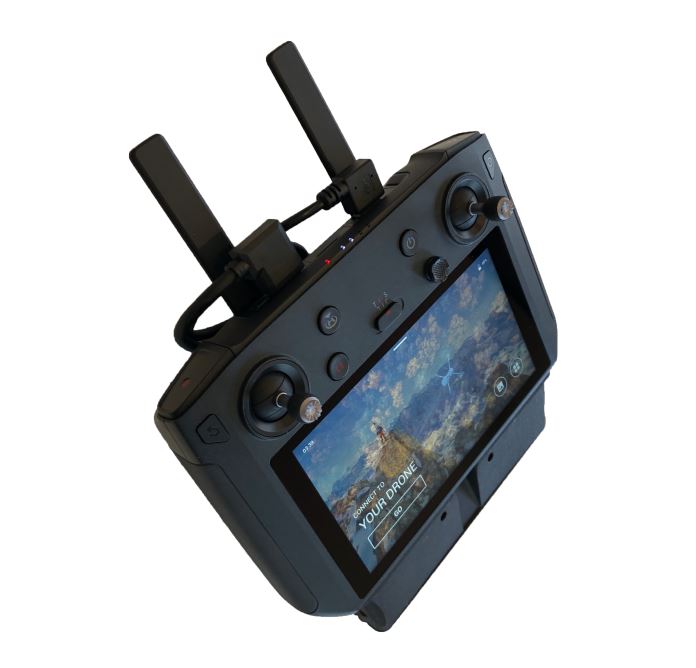 The new patent pending SSGMVC-UAS™ video compressor represents a breakthrough in UAS video distribution providing the pilot with total mobility by having a hand-held, self-contained video recording and transmission system requiring no external tethers. The SSGMVC-UAS makes no data connection to the drone or controller, only video and power connections are required, providing an air gap between the drone hardware, the internet, and your critical infrastructure. The SSGMVC-UAS securely encodes, compresses and transmits the video over the internet to your private network. This negates any potential security vulnerabilities that may be present when using drones manufactured in other countries. Please visit us in stand A59 for a demonstration of the SSGMVC-UAS.
Stand A59
---
THERMOTEKNIX – CLIPIR XD CLIP ON THERMAL IMAGE

Building on the success of the original, award-winning ClipIR small clip-on thermal imager, Thermoteknix is launching new ClipIR XD. Innovative ClipIR provides a fusion upgrade by injecting a thermal image into conventional Night Vision devices. With 40 degree Field of View and extended range performance, ClipIR XD can be supplied with or without internal battery. ClipIR XD also has an option for video input, allowing users to view video overlays (such as symbology, etc.) directly through Night Vision devices.
Also to be launched: ConnectIR Android application indispensable for Homeland Security, Counter Terror and Police, providing near real-time sharing of thermal and visible images and target location data using commercial or military networks.
Also on display: TiCAM 1000C Target Locator Systems, FuseIR® fused night vision device and ClipIR® clip-on thermal imager which upgrades NVG's to fused night vision. ClipIR and FuseIR products are not for sale or use in USA.
Stand D22
---
VARDOGYIR – AUTOMATED HOSTILE VEHICLE VECTOR ANALYSIS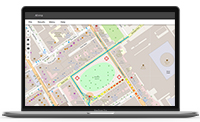 Automated Hostile Vehicle Vector Analysis (AHVVA) is a cloud-based tool which uses geospatial data to analyse the risk exposure and vulnerability of any location in the world to possible vehicle threats. Using the latest geospatial data, AHVVA scans and analyses all possible vehicle attack vectors for a designated location and calculates potential speed, kinetic energy and provides risk ratings and risk mitigation recommendations. Its results are displayed in an interactive online map, and it also generates a detailed and professional report of its analysis. AHVVA can provide rapid analysis of vehicle threats for crowded places and infrastructure, allowing for more effective planning and mitigation of potential vehicle threats.
Stand P14