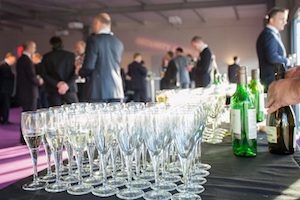 We are pleased to announce that we will be once again hosting the International Delegations at the Security & Policing Exhibitor Drinks Reception for a second consecutive year.
The reception is exclusively for exhibitors and provides a perfect and unique opportunity to network with representatives from the Home Office, Department for International Trade Defence and Security Organisation (DIT DSO) and industry colleagues.
Join us from 16.30 until 18.00 on Tuesday 3 March where wine, beer and soft drinks will be served. The event will take place on the first floor of the venue, overlooking the TAG runway.
Each exhibiting company will be allocated ONE FREE PASS with additional passes available at a subsidised rate.
If you are booked to exhibit at Security & Policing 2020 we do hope you will join us.