Free visitor registration is now open for Security & Policing 2024 – the Official UK Government Global Security Event – which returns to the Farnborough International Exhibition and Conference Centre between 12-14 March 2024.
Hosted by the Home Office's Joint Security & Resilience Centre (JSaRC), Security & Policing offers a world‐class opportunity to meet and discuss the latest advances in delivering national security and resilience with UK and overseas Government officials and senior decision makers across the law enforcement and security sectors.
Security & Policing remains a closed event and all visitors are subject to Home Office approval and visitor criteria.
Security & Policing presents one of the leading opportunities to learn about the innovations, policies and cutting-edge technology available to respond to the latest and future security challenges and threats.
What past visitors say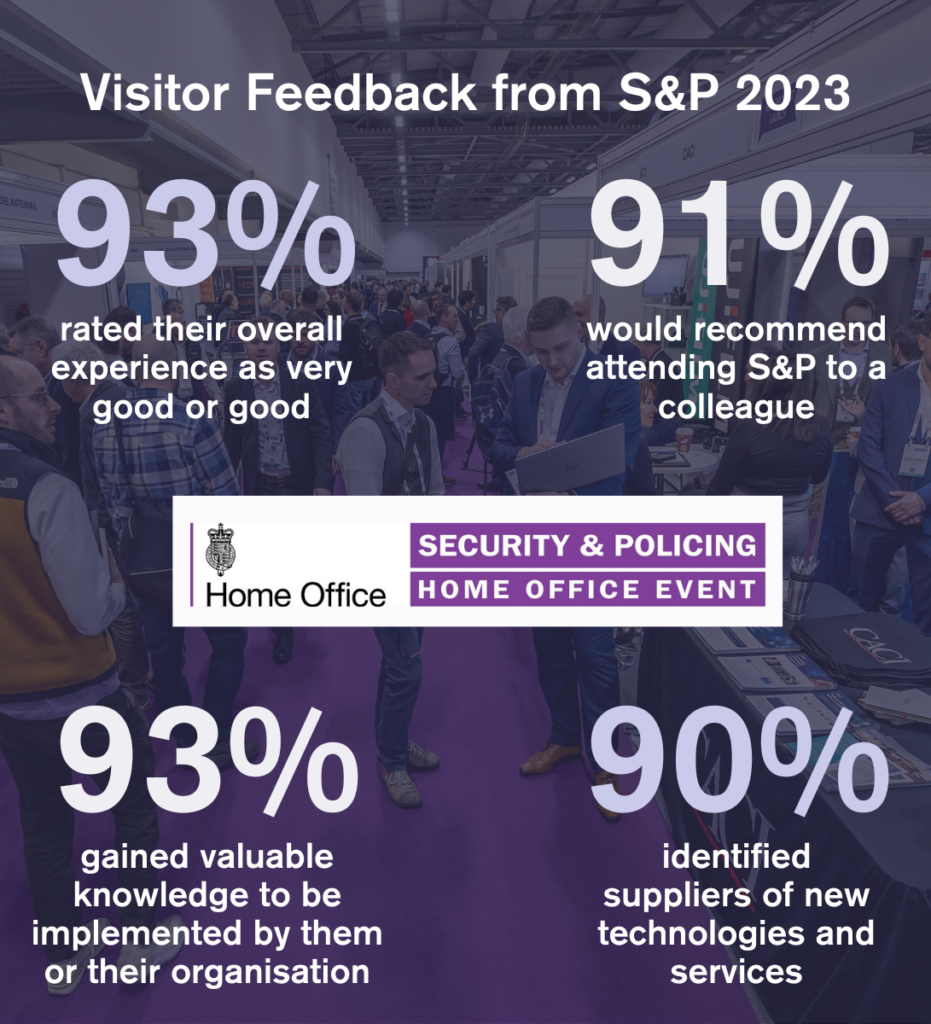 "Security and Policing is the ideal combination of collaboration with and accessibility to first responders, Government, industry, and academia on an international level. It also provides a great opportunity to view next generation innovative technology." S&P Visitor Survey
What to expect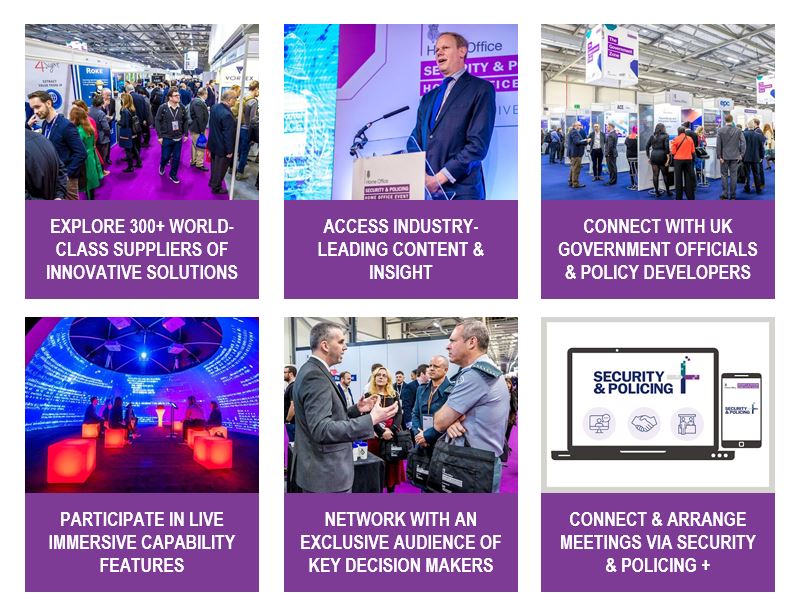 To complement the live event and enhance your visitor experience, Security and Policing+ provides a secure platform for attendees to watch back content on-demand, connect and arrange meetings at the event and browse exhibitor profiles. Everyone approved to attend Security & Policing also gets access to Security & Policing+.