Security & Policing, the official Government global security event, returns as a live event for its 40th anniversary between 15‐17 March 2022 at the Farnborough International Exhibition and Conference Centre.
Free visitor registration to attend Security & Policing 2022 is now open.
Security & Policing 2022 remains a closed event and all visitors are subject to Home Office approval.
We look forward to welcoming you as a visitor if you are a current employee or agent of one of the following organisations:
Police
UK or Overseas Law Enforcement
Border Agencies
First Responders
Criminal Justice Agencies
Government Departments and their Agencies
Overseas Government Departments, Police or Law Enforcement Agencies and their procurement agents/representatives
Key Operators and Regulators of National Infrastructure and Publicly Accessible Locations (Security Managers and Security Procurement Staff)
Security and Resilience Professionals
Military
Academia
Possession of security clearance does not guarantee entry to the event.
What to expect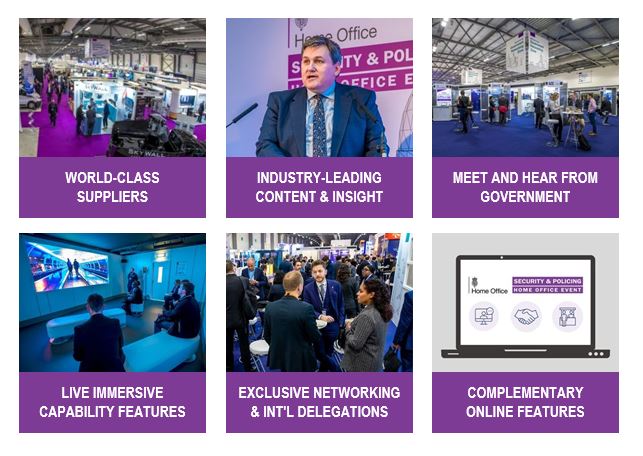 Everyone approved to attend Security & Policing also gets access to the complementary Security & Policing online platform, where attendees will be able to catch-up on sessions on-demand, connect and arrange meetings and browse detailed exhibitor listings.