Day one of Security and Policing 2023 – the official UK Government Global Security Event saw Sesanti win the 18th edition of the annual ADS Security Innovation Award.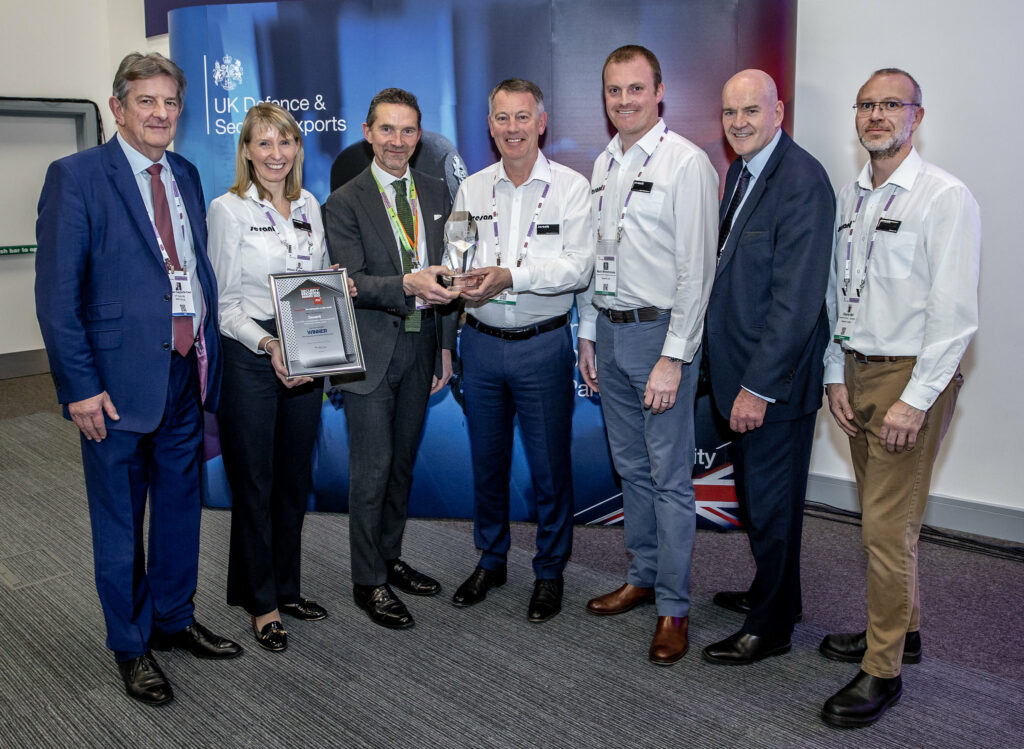 The award was presented by Andrew Mitchell, Director General of Department for Business and Trade, Kevin Craven, ADS Chief Executive, and Michael Clayforth-Carr, VP Security and Resilience sector ADS, following live pitches to a judging panel including Angela Essel, Head of the Joint Security and Resilience Centre at the Home Office, Anita Friend, Head of the Defence and Security Accelerator, Jason Dewhurst, Director of Science and Technology Delivery and Strategy at the Home Office, and Annette Southgate, Chair of Academic RISC group. 
Sesanti won for its ULARI, a next-generation ultra-low-light-level long-range camera system, developed specifically for defence and security applications where the positive identification of individuals at a range of several kilometers is imperative to aid saving lives in time critical situations.
Mark Whitehouse, Assistant Director Business Development, Sesanti said: 
"We are thrilled that our user-led innovation has been so well received by the panel; we always strive to push the boundaries of science to deliver ever more advanced capabilities to the vital work of Security and Policing professionals."
Jon Gray, ADS Director – Security and Resilience Sector, said: 
"I sincerely congratulate Sesanti recognised for their exceptional work and innovation for their ultra-low-light-level long range camera system, which makes a significant contribution to the UK, protecting people and places.
"To be crowned winner of the 2023 ADS Security Innovation Award is an outstanding achievement. This year, the calibre for entries was exceptionally high and out of more than 20 entries, Sesanti were shortlisted to the final six, and announced as winners. 
"Congratulations to all companies recognised by the award for their exceptional work and contributions to the sector as we continue to overcome a range of malicious and non-malicious threats." 
Kromek Ltd. were announced as runners-up, praised for their Statice Node R which provides real-time detection and identification of gamma and neutron radiation. 
Blue Lights Digital were highly commended for the Odyssey Digital Forensics Support tool which can extract targeted data sets from victim devices on scene. 
The other products and services shortlisted in the Security and Innovations Awards included the Adarga Knowledge Platform® (AKP), Detego Global Analyse AI analytics digital forensics tool and Saadian Technologies PINS 5 – Prisoner Intelligence Notification System.