Veracity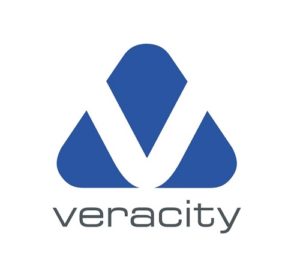 Veracity, with a unique range of video storage, integrated command and control solutions and IP transmission solutions, is well‐established in the world of security. At Veracity, stand B15, you can experience a hands‐on demonstration of VIEWSCAPE™, the open and integrated Command and Control solution.
Used widely in city centres and critical infrastructure projects, VIEWSCAPE™ gives Security Directors flexible control over complex surveillance and security functions. With over 400 technology integrations and a compelling price point this is a 'must see' solution.
The COLDSTORE™ family is also on display at Farnborough. Veracity recently launched the 45‐bay COLDSTORE Colossus, capable of storing 630Tb while using less than 80W of energy. The COLDSTORE range benefits from a patented solution for the capture and long retention of video.
Benefits include 10x increase in disk life and reduced heat and power, delivering performance improvements and a total cost of ownership not available elsewhere. Veracity are also market‐leaders in multi‐channel EoC (Ethernet over Coax) and extreme‐ distance Ethernet solutions. Also on show is TIMENET Pro™, the low‐cost, small form factor Master NTP Server which uses GPS to synchronise your entire network.
Meet our team and learn about Veracity solutions on Stand B15.