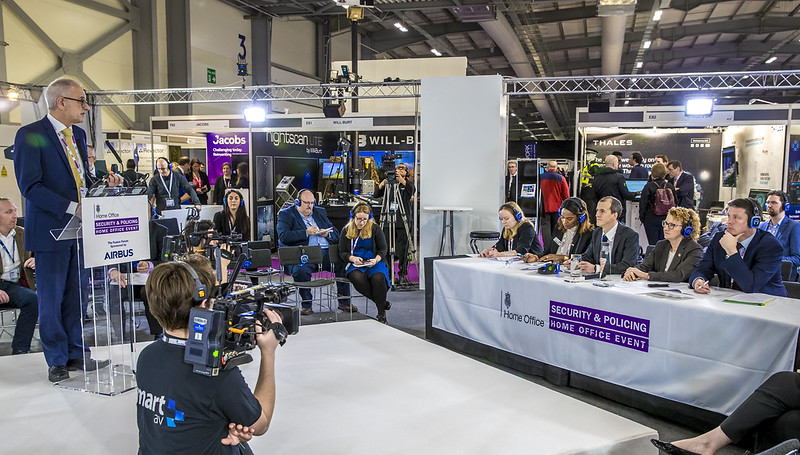 With just under two months to go the countdown is on to Security & Policing, the official Government global security event, which returns as a live event for its 40th anniversary between 15‐17 March 2022 at the Farnborough International Exhibition and Conference Centre.
Regardless of your company size, Security & Policing offers exhibitors a unique opportunity to showcase your products and capabilities to a highly targeted and influential audience. You can also take part in a range of exclusive exhibitor activities, including the opening day Drinks Reception, Fusion Forum industry challenges and breakfast networking sessions.
Please note there are various important upcoming exhibitor deadlines ahead of the event, so we encourage organisations interesting in exhibiting to enquire and book your place as soon as possible to ensure you don't miss out…
ADS Security Innovation Award submission deadline – 04/02/22 – Find out more
Fusion Forum live challenges proposals deadline – 11/02/22 – Find out more
Large exhibit / Armoury / Chemical COSHH submission deadline – 11/02/22
Various stand design and risk assessment deadlines – 11/02/22
Exhibitor pass registration opens – 14/02/22
Exhibition catalogue and website entry deadline – 18/02/22
UKDSE International Delegation bidding form deadline – 18/02/22
Official Event Preview –

14/02/22

| Official Event Catalogue

–

25/02/22 – Find out more
KEY REASONS TO EXHIBIT
Access Government Zones – Network with Government agencies, improve knowledge and stay ahead of the latest initiatives.
Excellent source of quality leads – Only visitors pre-approved against Home Office criteria attend, giving you the opportunity to meet with those at the highest level of responsibility for operational decisions in law enforcement, security, civil protection and national resilience.
Platform to launch new products – Enter the ADS Security Innovation Award to launch new products to this captive and engaged audience.
Meet with key Government officials – Book yourself in to the official UK Defence and Security Exports visitor programme to arrange meetings with international visitors or meet with JSaRC, Home Office, OSCT and UK Defence and Security Exports officials.
ENQUIRE NOW
Joe Peace
Event Sales Account Manager