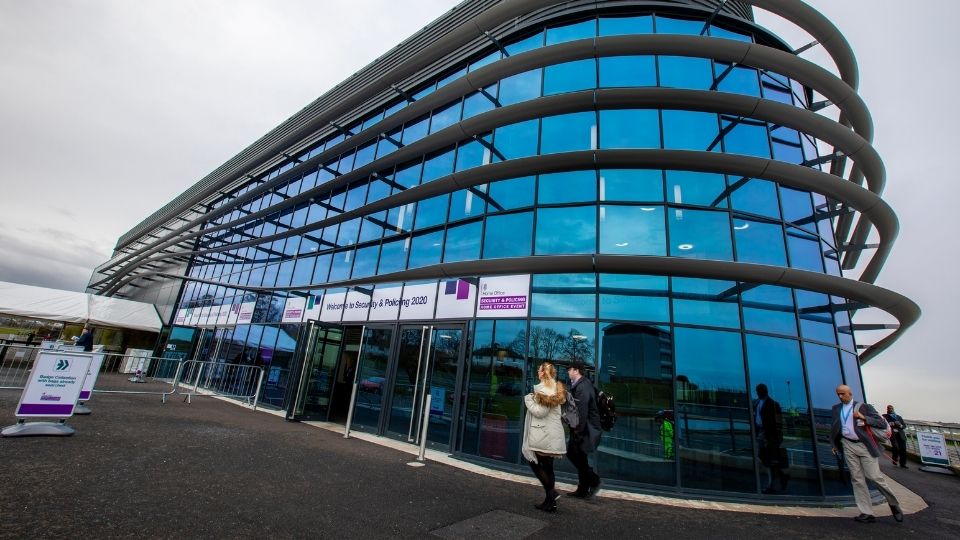 We look forward to welcoming all approved visitors back to the Farnborough International Exhibition and Conference Centre for the 40th anniversary of Security & Policing between 15-17 March. We have collated the key visitor information for you to review ahead of your visit.
Entry to the event
Approved visitors will receive an approval email and information on how to activate your account and access your visitor badge.
If you have been approved to attend and have not already activated your account, please do so by clicking on the separate activation link previously sent in your approval email.
Security & Policing+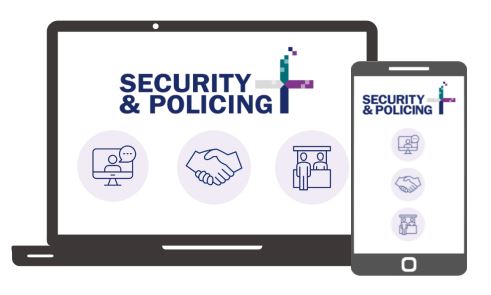 To complement the live event and enhance your visitor experience, everyone approved to attend Security & Policing also gets access to Security & Policing+. This secure, online platform will enable you to plan your schedule, network and arrange meetings with attendees, browse exhibitors and watch back content on-demand.
To access Security & Policing+ you must activate your account via your approval email before logging in with your login details on your mobile or desktop device.
You can read or download the How to Guide which covers the essential tips to utilise the Security & Policing+ online platform, and watch supporting how to videos.
Event features and speaker programme
This year's event promises to be the most content-rich and featured packed show yet. Find out more about the Keynote, Fusion Forum and Centre Stage speaker programme, a record number of participating Government and law-enforcement departments, agencies and partners, unmissable four integrated immersive experiences and over 300 world-class suppliers showcasing leading technologies and innovations.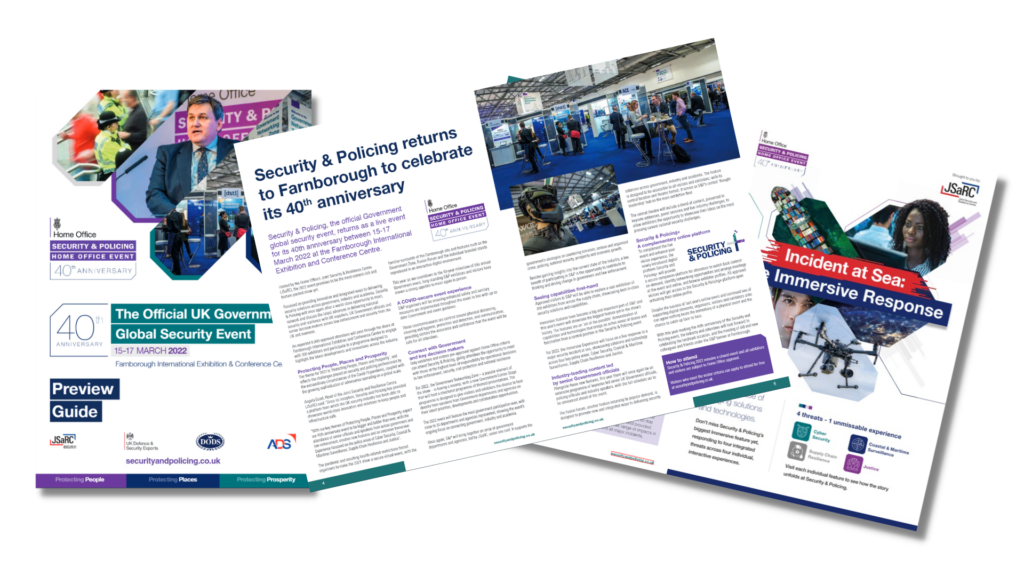 View the Digital Preview Guide to Security & Policing 2022
View the latest Event Floor Plan
COVID-19 measures
Following the lifting of UK Government restrictions in England, it will no longer be compulsory to wear face masks and show an NHS Covid pass or negative Lateral Flow test result upon entry to the event venue.
If you display COVID-19 symptoms or feel unwell prior to your visit, we recommend that you take a Lateral Flow or PCR Test ahead of your visit and follow current UK Government guidance in England if returning a positive result. If you display COVID-19 symptoms or feel unwell whilst attending the event, we recommend removing yourself from the venue to take the above action.
We respect individual preferences to wear face masks and we will continue our rigorous procedures to maintain the highest standard of cleanliness and ensure a safe and comfortable experience for all.
Getting to the event
Security & Policing 2022 will take place at the Farnborough International Exhibition & Conference Centre, Hampshire. This extensive site provides ample free parking and benefits from excellent transport links by road, rail and air.
Gate F: Farnborough International Exhibition and Conference Centre, Aerospace Boulevard, Farnborough, GU14 6TQ.
We are pleased to advise you that B gate access will be available to pedestrians arriving via Farnborough Road, on Tuesday 15 & Wednesday 16 March from 08:00 and 17:00 and Thursday 17 March from 08:00 and 16:00.
If you are travelling by public transport a free shuttle bus to and from Farnborough Main railway station is provided throughout the event, with regular trains into London Waterloo (34 minutes). Please look out for the Hearns coaches outside the station. The Shuttle Bus will drop passengers off in the coach layby just outside Gate B.
Taxis can also drop off and collect passengers from this same location.
Planned roadworks and diversions
Please note there will be temporary lane closures supported by additional traffic management and temporary traffic lights on the A3011 Lynchford Road approach road off the A331 exit, which are planned be operational between the hours of 09.30 – 16:00 during event days. Signed diversion routes will be in place during all road closure periods and access for all uses will continue to be available, but please allow extra time for your journey if arriving to the venue via this route.
Event opening times
Tuesday 15 March 2022            09:00 – 16:30
Wednesday 16 March 2022      09:00 – 16:30
Thursday 17 March 2022          09:00 – 15:00
Wi-Fi
Free Wi-Fi is available to access at the venue on the FIECC_FREE network.
Accommodation
Preferential rates have been negotiated for Security & Policing 2022 visitors with our preferred accommodation supplier BCD M&E.
Code of Conduct
All participants and visitors must abide by the following Code of Conduct.
We look forward to welcoming you to Security & Policing 2022. For any further visitor enquiries please email: registration@securityandpolicing.co.uk.