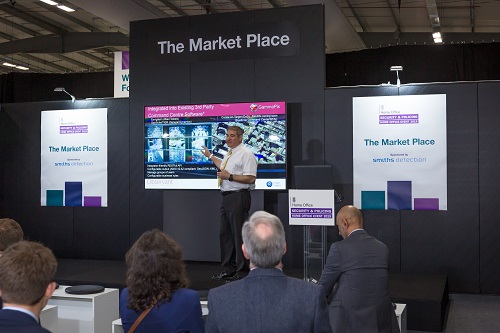 Security & Policing is a completely immersive experience for both visitors and exhibitors alike. This presents the ideal setting to truly learn about the innovations, policies and equipment available.
In 2019 were were delighted to introduce a range of features including The Market Place, three live immersive features and a full schedule of activity happening throughout each day in the Live Demo Arena.
The Market Place
Brand new to Security & Policing was The Market Place; an opportunity to listen to exhibitors presenting their services and new products in short elevator style pitches. Market engagement briefings were also held each day at lunchtime from organisations such as Dstl and US Naval Criminal Investigative Service.

Live Immersive Features
The purpose-built live immersive feature was very popular in 2018, so we added two more for 2019. Three very different experiences were created relating to the threats of CBRN, Serious Organised Crime and prison visitor verification.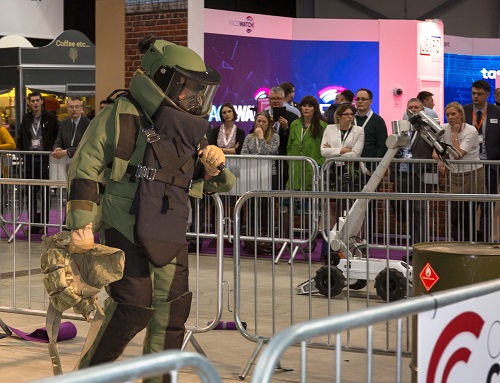 Live Demo Arena
In 2019 we collaborated with partner organisations such as British Transport Police, Her Majesty's Prison & Probation Service and Leicestershire Fire and Rescue Service to showcase their techniques and use of cutting edge technologies and equipment across a range of different scenarios.