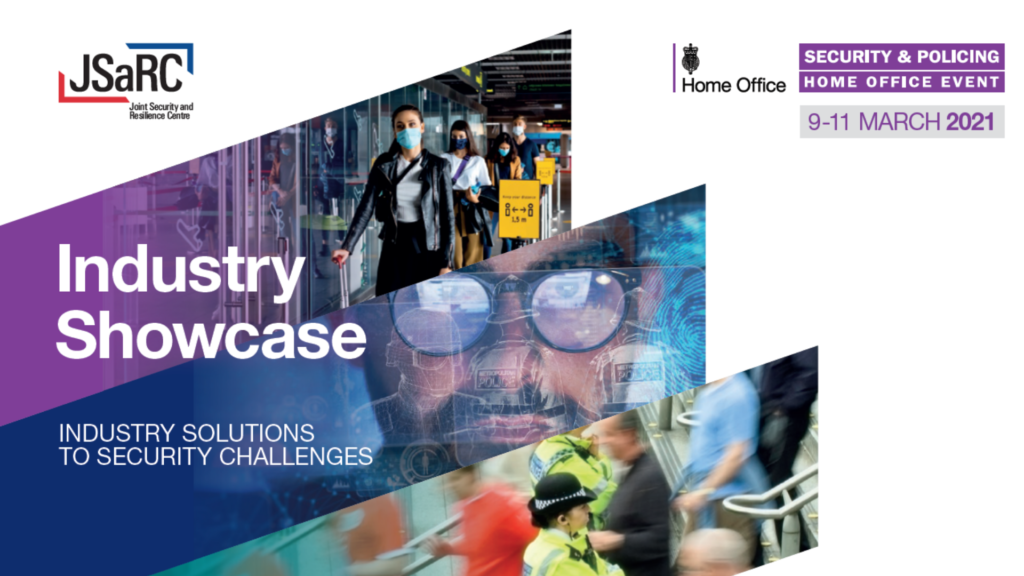 Industry solutions to security challenges
Keeping people and infrastructure safe and secure remains a UK Government priority. Threats to National Security come in many forms, driving the need for continued collaboration and the development and deployment of innovative solutions, technology and products from the security sector.
For Security & Policing 2021, the Joint Security and Resilience Centre (JSaRC) will be presenting an Industry Showcase which will provide an integrated demonstration of a range of innovative security solutions. Driven by the impact of the COVID-19 pandemic, the narrative and themes for our showcase this year are 'Resilience, Recovery, Rebuild'. Working closely with industry, our aim is to demonstrate security solutions and the use of innovative technology.
Our exciting digital showcase consists of three dedicated 'rooms', each one providing insight, demonstrations and information from solution providers and manufacturers to help visitors increase their understanding and awareness of how innovative technologies and operational concepts can be combined to reduce or remove threat-risk.
Download the JSaRC Industry Showcase Guide and Directory– to find out more about the products featured in the Showcase.
Within the event you will be able to find out more via an interactive experience across the following three 'rooms' with a series of videos to watch on-demand.
Resilience
This critical theme will focus on opportunities to showcase innovative products and solutions to current and emerging UK and global threats to the safety and security of people and infrastructure. Expect to see solutions which improve screening and detection, and the enhancement of biosecurity in Publicly Accessible Locations.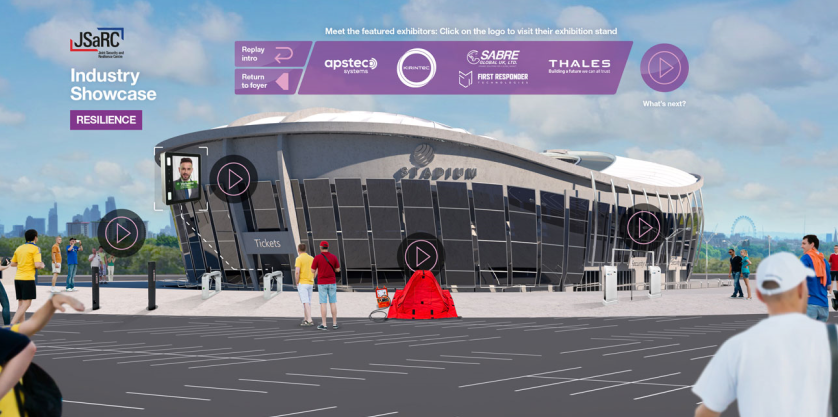 Find out more about participating companies:
Apstec Systems | Kirintec | Sabre Global / First Responder Technologies | Thales
Recovery
The current pandemic is impacting our citizens, our infrastructure and our economy. It is vitally important to have a strategy for recovery. In this area of the showcase, organisations will demonstrate, discuss, and identify a range of technologies, that will provide practical solutions to aid recovery, promote growth and stimulate innovation. Included are solutions around the control and reporting of crowd flows as well as the use of biometrics to support future frictionless borders.
Find out more about participating companies:
AIT (Austrian Institute of Technology) | Cranfield University | SITA |Sopra Steria
Rebuild
The security sector is an important part of the UK's future growth, by supporting businesses to rebuild and scale their infrastructure and working practices, quickly, securely and economically. This area of the showcase will focus on technical security solutions to support organisations to transition to and improve their solutions for remote working and beyond.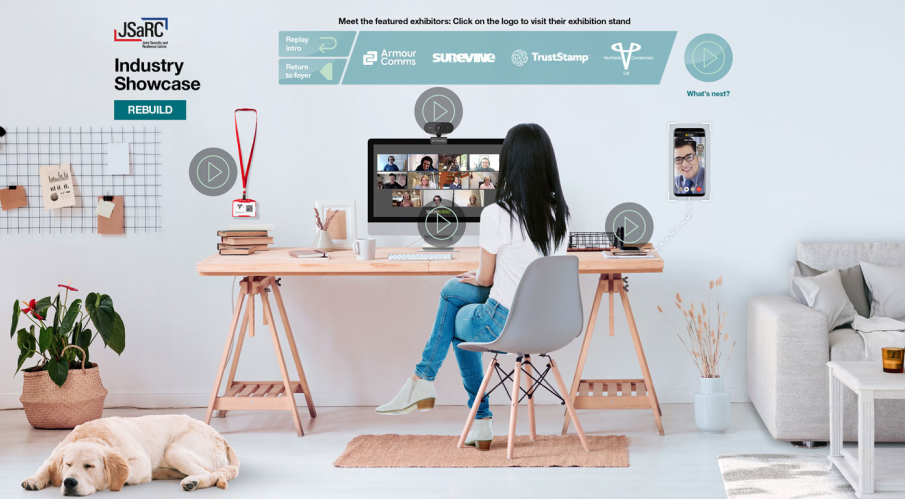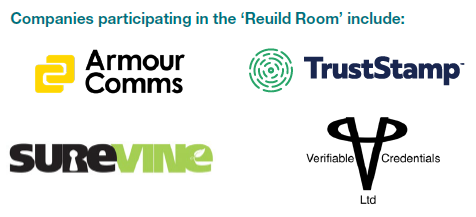 Find out more about participating companies:
Armour Comms | Surevine | TrustStamp | Verfiable Credentials