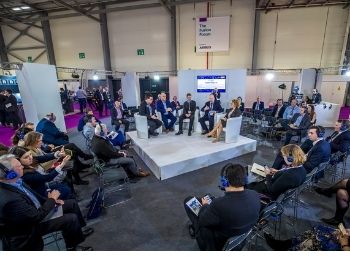 The ever-popular Fusion Forum returns to Security & Policing to promote new and integrated ways to delivering security solutions across government, industry and academia.
Deliberately designed to be accessible to all visitors and exhibitors alike and serving as our central 'thought leadership' hub at S&P, the Fusion Forum is a centrally located, interactive and accessible 'theatre' on the main exhibition floor.
The Fusion Forum includes a blend of exciting content to include keynote addresses, panel sessions and live industry challenges designed to allow exhibitors the opportunity to present their ideas on the most pressing national security challenges of the day.
Watch highlights from 2020