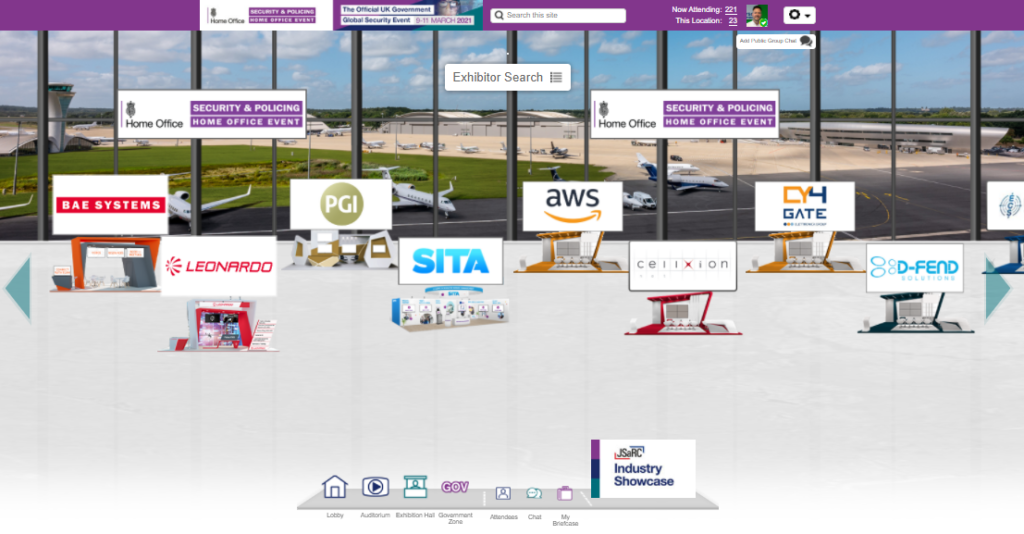 Security & Policing 2021 – the official Government global security event held exclusively online for the first time – has proven a phenomenal success, delivering three days of leading online content, insight and engagement between UK suppliers, academia, Government officials and senior decision makers across law enforcement and security from the UK and overseas.
This year's event held between 9-11 March 2021 welcomed nearly 10,000 registered attendees including 1,700 international participants, over 190 leading industry exhibitors and 19 Government organisations.
The event featured an extensive virtual exhibition, innovative online networking functionality, interactive industry product showcases and over 30 hours of streamed and on-demand keynote and panel sessions led by UK Government Ministers and senior officials, law enforcement officials and industry representatives across a virtual auditorium.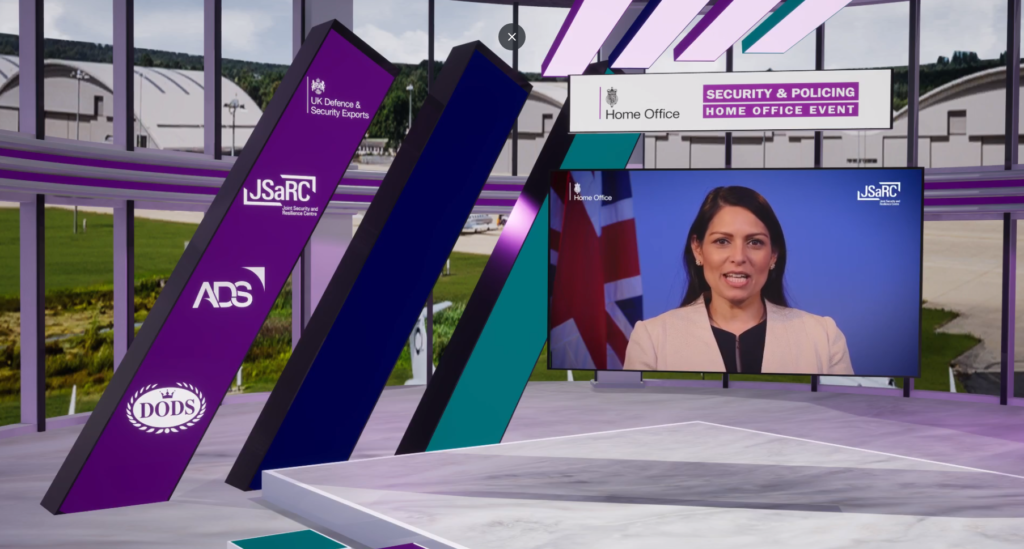 The first day saw an opening keynote from The Rt Hon Priti Patel MP, Secretary of State for the Home Department and further senior keynotes followed through the week from Kit Malthouse MP, Minister of State (Minister for Crime and Policing) and Graham Stuart MP, Parliamentary Under Secretary of State, Minister for Exports.
Other programme highlights included:
Keynote: William Bryan, Under Secretary Department for Homeland Security S&T
An audience with Dame Lynne Owens CBE QPM, Director General of the National Crime Agency
Keynote: Neil Basu QPM, Assistant Commissioner Specialist Operations of the Metropolitan Police Service, and the National Police Chiefs Council lead for Counter Terrorism Policing
An audience with Tom Hurd, Director General, Office for Security and Counter-Terrorism
Keynote: Paul Lincoln OBE, Director General Border Force, UK Home Office
Keynote: Jessica Figueras, Vice-Chair, UK Cyber Security Council
Security & Policing presents the ideal setting to learn about the innovation, policies and equipment available to respond to the latest and future security challenges and threats. This year in response to the ongoing challenges of the COVID-19 pandemic and continuing to evolve security and policing through innovation, Security & Policing was centred around three core themes of Resilience, Recovery and Rebuild.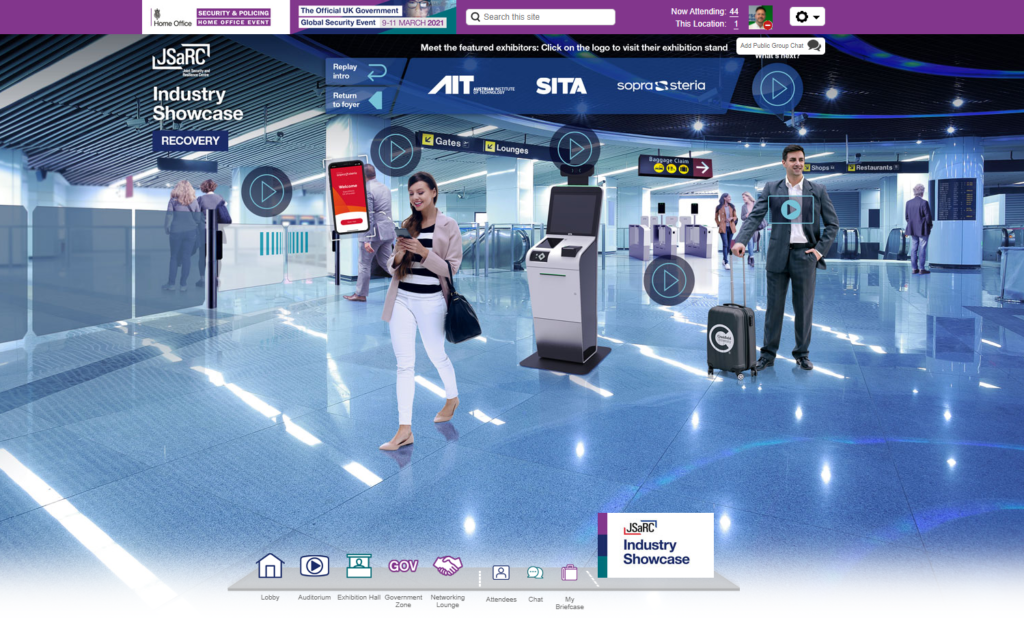 Event organisers Joint Security and Resilience Centre (JSaRC) hosted an interactive online industry showcase of three dedicated 'rooms', each one providing insight, demonstrations and information from solution providers and manufacturers to help visitors increase their understanding and awareness of how innovative technologies and operational concepts can be combined to reduce or remove threat-risk.
Returning by popular demand, the online Fusion Forum hosted a blend of online keynote addresses, fusion panel sessions and industry challenges. Panel sessions included 'Innovations in the UK's Approach to Cyber Security', 'Enhancing Security Culture at Publicly Accessible Locations' and 'The Prosperity Pipeline'. Industry challenges included 'Protecting National Security and the Safety of Children on an Encrypted Service', 'Digital Forensics for the Next Generation of Communications' and 'New Technologies – Considerations for Border Force'.
The opening day also hosted the Grand Final of the '2021 ADS Security Innovation Award' which saw AR Live Systems win the 16th annual award for its Galahad facial detection and recognition software. Find out more
The final day enabled visitors to access the National Counter Terrorism Security Office (NaCTSO) Business Engagement Conference, before Angela Essel, Head of JSaRC and Jon Gray, ADS Director – Security & Resilience drew the online event to a close – watch the Closing Remarks here.
Watch back and access on-demand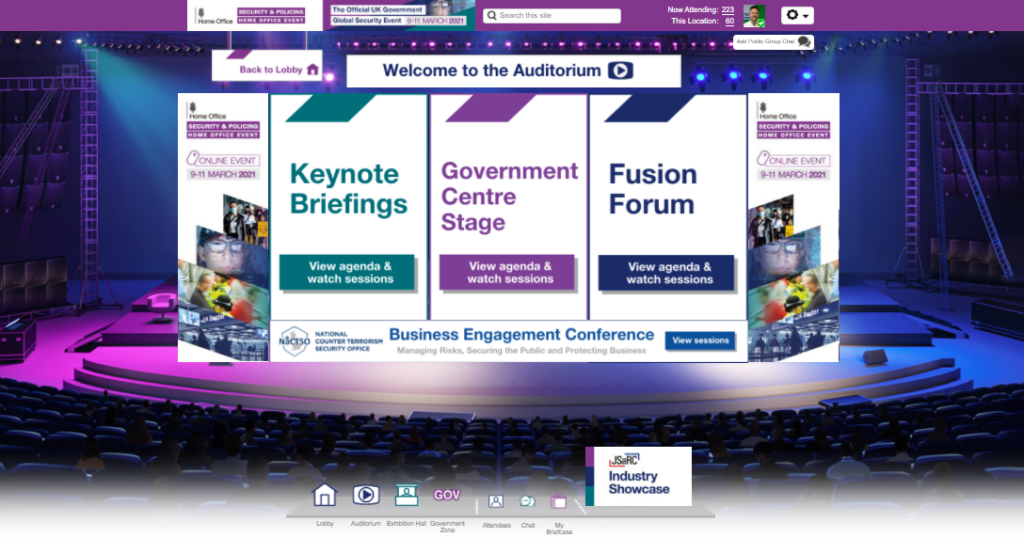 A big benefit of the online event is that all registered attendees and exhibitors now have access to login to the event platform for a further six months post-event. Approved attendees can watch back auditorium sessions or session they have missed, review content and resources on-demand, search and engage with the virtual exhibition, event features and other attendees who login.
View the full Keynote programme here – now available on-demand
View the full Fusion Forum programme here – now available on-demand
Despite the ongoing challenges of the pandemic, Security & Policing 2021 online continued the event's objective to offer a world-class opportunity to meet, network and discuss the latest advances in delivering national security and resilience with UK suppliers, UK Government officials and senior decision makers across law enforcement and security from the UK and overseas.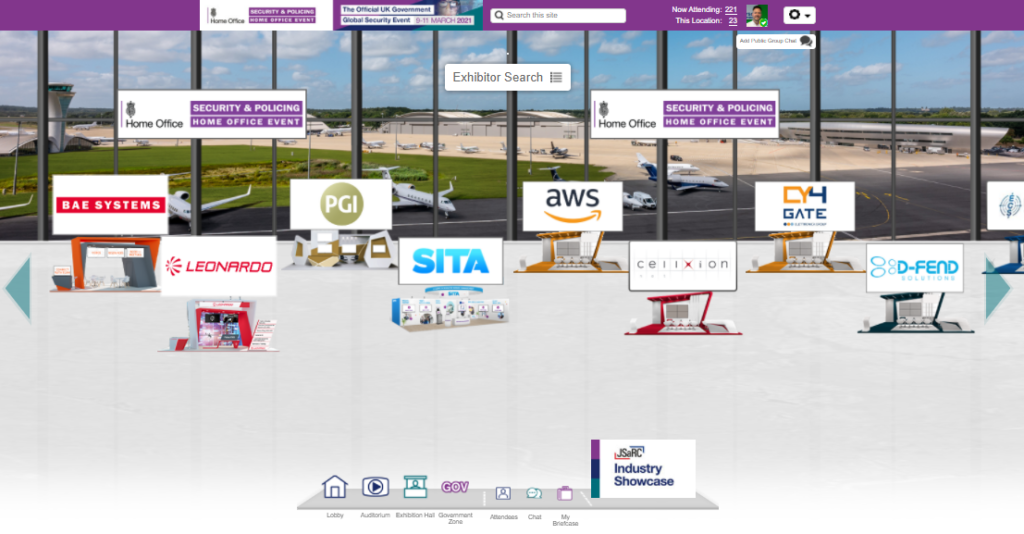 On behalf of the event organisers JSaRC, UK Defence and Security Exports, ADS and Dods, we would like to thank all of this year's visitors and exhibitors for participating in this year's event and the ongoing support of Security & Policing. We appreciate you coming on this new journey with the event this year and hope to see you all next year at Security & Policing 2022.
You can sign-up for future event updates and register your interest to exhibit at Security & Policing 2022 now.