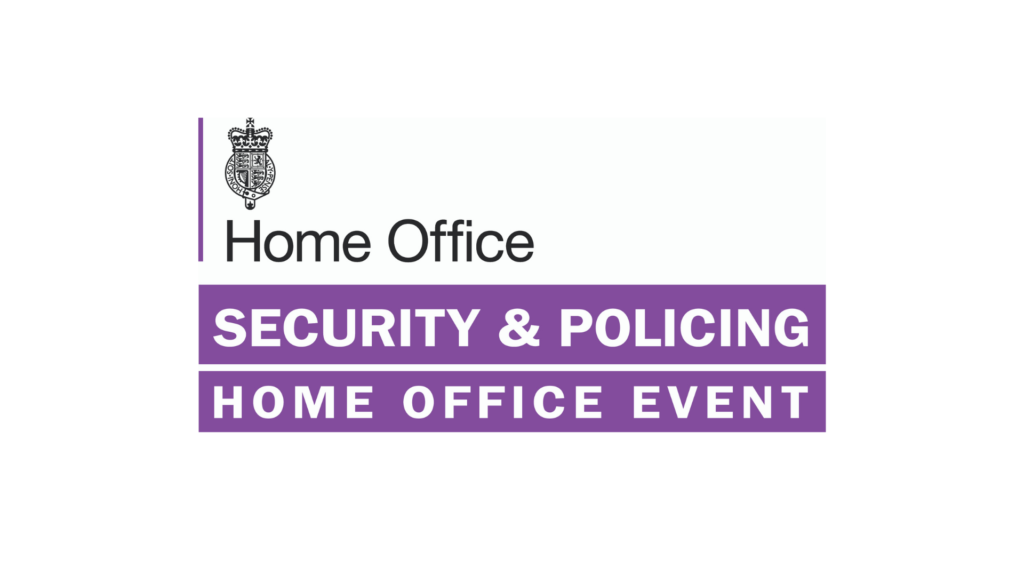 The Rt Hon Priti Patel MP, Secretary of State for the Home Department, will deliver an opening speech at Security & Policing 2021 on Tuesday 9 March at 10:00, with the Home Office event set to take place online for the first time between 9-11 March.
Hosted by the Home Office's Joint Security & Resilience Centre (JSaRC), the official Government global security event is set to welcome over 9,000 approved attendees and over 190 exhibitors, including 19 Government organisations, over a three-day online event and virtual exhibition.
Security & Policing (S&P) offers a world-class opportunity to meet, network and discuss the latest advances in delivering national security and resilience with UK suppliers, UK Government officials and senior decision makers across law enforcement and security from the UK and overseas.
Keynote and Fusion Forum Programme
The programme of over 30 hours of excusive scheduled and on-demand online sessions is led by UK Government Ministers and senior officials, law enforcement officials and industry representatives across a virtual auditorium.
Confirmed keynote speakers & Fusion Forum sessions include:
The Rt Hon Priti Patel MP, Secretary of State for the Home Department
Kit Malthouse MP, Minister of State (Minister for Crime and Policing)
Graham Stuart MP, Parliamentary Under Secretary of State, Minister for Exports
William Bryan, Under Secretary Department for Homeland Security S&T
Dame Lynne Owens CBE QPM, Director General of the National Crime Agency
Neil Basu QPM, Assistant Commissioner Specialist Operations of the Metropolitan Police Service, and the National Police Chiefs Council lead for Counter Terrorism Policing
Tom Hurd, Director General, Office for Security and Counter-Terrorism
Paul Lincoln OBE, Director General Border Force, UK Home Office
Jessica Figueras, Vice-Chair, UK Cyber Security Council
View the full Keynote programme here
View the full Fusion Forum programme here
The Fusion Forum
Returning by popular demand, the Fusion Forum is designed to promote new and integrated ways to delivering security solutions across government, industry and academia. The Fusion Forum includes a blend of online keynote addresses, fusion panel sessions and industry challenges. Panel sessions include 'Innovations in the UK's Approach to Cyber Security', 'Enhancing Security Culture at Publicly Accessible Locations' and 'The Prosperity Pipeline'.
Industry challenges include 'Protecting National Security and the Safety of Children on an Encrypted Service', 'Digital Forensics for the Next Generation of Communications' and 'New Technologies – Considerations for Border Force'.
The opening day will also see the Fusion Forum host the Grand Final of the 'ADS Security Innovation Award' with the winners announced later that evening.
Find out more about the finalists here
Interactive exhibition
Visitors will be able to navigate a fully interactive virtual exhibition showcasing best in class solutions from leading UK exhibitors. Attendees can search and engage with exhibitors via virtual exhibition halls and search for companies, personnel, products, services and capabilities of interest via keyword search functionality and themed groups of exhibitors to ensure that engagement remains at the heart of this event.
Find out more about the exhibitors
Government Zone
Attendees can gain online access and exposure to senior decision makers and policy developers in Government via a dedicated virtual Government networking and showcase zone, where you can engage with officials and operational staff from 19 UK Government organisations.
Find out more about participating Government organisations
JSaRC Industry Showcase
The JSaRC Industry Showcase will provide an integrated demonstration of a range of innovative security solutions. Driven by the impact of the COVID-19 pandemic, the narrative and themes for this year are 'Resilience, Recovery, Rebuild'. The exciting digital showcase consists of three dedicated 'rooms', each one providing insight,  demonstrations and information from solution providers and manufacturers to help visitors increase their understanding and awareness of how innovative technologies and operational concepts can be combined to reduce or remove threat-risk.
Find out more about the JSaRC Showcase
Networking and themed sessions
Core to Security & Policing, the online platform will offer ample networking opportunities with UK and international, Home Office approved visitors and exhibitors across the event. Networking functionality includes advanced and categorised search functionality, 1:1 meetings, video calls, instant messaging and dedicated networking areas.
Attendees can to join daily open themed sessions in the Networking Lounge to explore how the Government and industry should meaningfully work together in support of strengthening the UK's national resilience, assisting with the national recovery from the pandemic, and rebuilding to create a more secure and prosperous future.
Find out more about networking sessions
Marketplace and new products
Attendees can also visit Marketplace and New Products to learn and review new innovations, products and services from this year's exhibitors to help to respond to the latest and future security challenges and threats.
Security & Policing 2021 remains a closed event, with all visitors subject to Home Office approval. Visitors who meet the visitor criteria can apply to register to attend free online now. Registration closes Friday 5 March, 17:00.