Hardcat® provides law enforcement with the most comprehensive and efficient management of equipment, property and evidence, intelligence, information management, tracking and reporting capabilities. Exposure to new challenges, compliance and regulations, police must now be more diligent than ever in the tracking and accountability of assets and evidence and in proving chain of custody. The All of Policing Solution is designed to supply police forces with a robust secure system delivering unrivaled transparency and intelligence on cases, events, incidents, jobs, exhibits, property and electronic briefs. Better workflow, prioritisation and classification of jobs, tasks and services, ensures the correct resources are utilised where they are needed most. Multiple hosting options the cloud based platform is a scalable delivery system that can be accessed by every authorised officer, no matter where they are at any time of the day, allowing up to 50,000 concurrent users at any point in time.
Address
Unit 4, The Lansbury Estate
Lower Guildford Road
Knaphill
Woking
Surrey
GU21 2EP
United Kingdom
Telephone
+44 (0)1483 485870
Website
www.hardcat.com
New Product Launch
Hardcat® Lebosi All of Policing Solution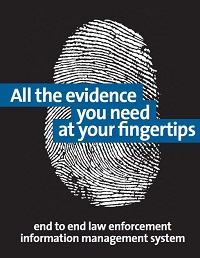 Hardcat® Lebosi All of Police Solution developed utilising our nGen® platform is a model driven technology that adjusts and scales to meet changing operational needs.
The Hardcat® All of Police Solution is an information management tracking system providing law enforcement organisations unrivaled transparency and intelligence; on exhibit & property management, case, event & incident management, chain of custody, job and workflow management, intelligence and information reporting.
Manage the entire lifecycle and audit across all entities within the system. Eliminate manual brief construction, increase the number of positive and linked identifications, and reduce time in tracking exhibits, property, sequence testing and analysis.
Dispersed and remote operations via web and mobile, Hardcat® eliminates the need for cumbersome and disconnected spreadsheet and manual form reporting. Proactive forecasting, audit and replacement notifications and operational dashboard alerts deliver effective best practice workflow and routing management to ensure evidence, property, inventory, services and chain of custody are managed in a consistent and efficient manner.
Offering customisation, flexibility, centralised security and business rules, Hardcat® is a future proof platform utilising leading edge Rich Internet Application technology with easy integration to other diverse systems via .NET API, Message Queuing and Web Services.
Back to Exhibitor List