PDA provide a variety of countermeasure equipment for government, military and law enforcement use only. This year, the company is showcasing the latest additions to its drone protection system called REPULSE. This low powered unit can be used to shield establishments, military bases, airfields and other sensitive areas from drone penetration, yet has an effective range exceeding 1km. As the system forces a drone to invoke its return home feature, the system can be safely used in dense urban areas. The company also designs and manufactures other cellular countermeasure equipment for police and law enforcement agencies, ranging from large area coverage to a unit which creates a Faraday bubble permitting forensic investigations of cellular devices in restricted areas without affecting nearby cellular devices.
Address
Cairn House
Elgiva Lane
Chesham
Buckinghamshire
HP5 2JD
United Kingdom
Telephone
+44 (0)1494 257911
Website
www.pdaelectronics.com
New Product Launch
Repulse 360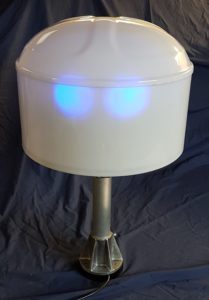 Repulse 360 is housed in a custom designed enclosure with a IP66 rating and provides a full 360 degree protection against incursions from commercially available drones at ranges exceeding 1km. The single unit creates a 2km circular electronic no-fly zone over areas such as prisons and power stations. Multiple units can be used for even larger areas such as airports, oil refineries etc. Its unique low power emissions causes no interference with WIFI systems in nearby buildings and therefore can be safely used continuously, thus providing a 24/7 protection.
Back to Exhibitor List