Pro4tech is a high-end global provider of covert surveillance and security solutions for professional law enforcement agencies. Leveraging decades of operational experience and technological know-how, Pro4tech offers a comprehensive line of high-quality, user-friendly and small-scale audio/video products that significantly enhance in-field performance. Pro4tech's field-proven, self-contained undercover solutions are quickly deployed and fully reliable under the most demanding operational conditions.Established in 2001, Pro4tech integrates advanced technologies and engineering expertise to offer solutions featuring the world's smallest 'store & forward' camcorder and other cutting-edge capabilities. From state-of-the-art mini recording devices to a portable VIP security system in a case, Pro4tech's innovative solutions are deployed by law enforcement, government and military organisations and agencies and accepted for evidence by judicial systems worldwide. Pro4tech delivers the highest level of 'anytime, anywhere' covert surveillance solutions in the industry.
Address
9 Ahad Haam St
Tel Aviv
Israel
6525101
Israel
Telephone
+972 36 819 966
Website
www.pro4tech.com
New Product Launch
NanoLive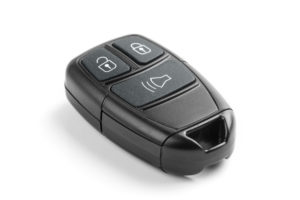 Dual stream wireless digital camcorder with built-in secured Wi-Fi interface and full duplex
RF bidirectional transceiver for remote control. Real time audio & video streaming, web
based remote device configuration, files download and live Stream of stored playback video.
To be used as programmable "Store & Forward "module designed specifically to be concealed in any type of
object. Its wireless interface provides real time remote surveillance capability, remote device control and
retrieving evidence remotely.
On officer safety situation, where remote decision is required on the field, NanoLive features real time P2P
Audio & Video streaming over cellular network (Via NanoLive mobile app).
Back to Exhibitor List