mh-SERVICE – our experience – your benefitWith more than 25 years' experience, mh-SERVICE is one of today's leading providers for handmade Digital Forensics solutions worldwide, and Europe's only IT-forensics supplier with its own hardware development and manufacturing departments.Working hand in hand with leading software and technology partners, we are able to offer an entire computer forensic product range from a single source, including Portable-PC's, High-End Storage and Server-Solutions, Data Acquisition and Password Accelerators.Our customers include Federal and State Governments, European and International authorities, medium to large-sized companies, public institutions and universities.We look forward to welcoming you on board.
Address
Barthelsmhlring 24
Kandel
Germany
76870
Germany
Telephone
+49 7275 404440
Website
www.mh-service.de
New Product Launch
mh-Service KIOSK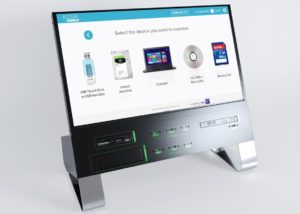 KIOSK
Desktop Solution
The advantages of the SPEKTOR Kiosk now combined with the power of the AntAnalyzer. In a brand new design!
The new Spektor Kiosk is available as a standalone solution or as addon to our powerful AntAnalyzer workstation. Easy to use, enabling frontline, non-forensic investigative users to perform a fast and forensically sound capture and review of data from digital devices, including computers and external storage media.
Fast
High-performance computing platform allows you to review results within moments. Flags priority content but ignores unwanted content
Flexible
The Kiosk allows for different user levels from basic through to administrator. Full SPEKTOR capability is available for all authorised users
Minimum Training
Designed for use by non-technical operators supported by straightforward online training. Administrative users can configure roles, workflow and search criteria
Lower Cost
Less training is needed and Kiosk is priced between existing SPEKTOR family options.
The Kiosk is also compatible with existing SPEKTOR peripherals
.
.
Back to Exhibitor List